Iraq's Prime Minister visits the family of Col. Nibras Farman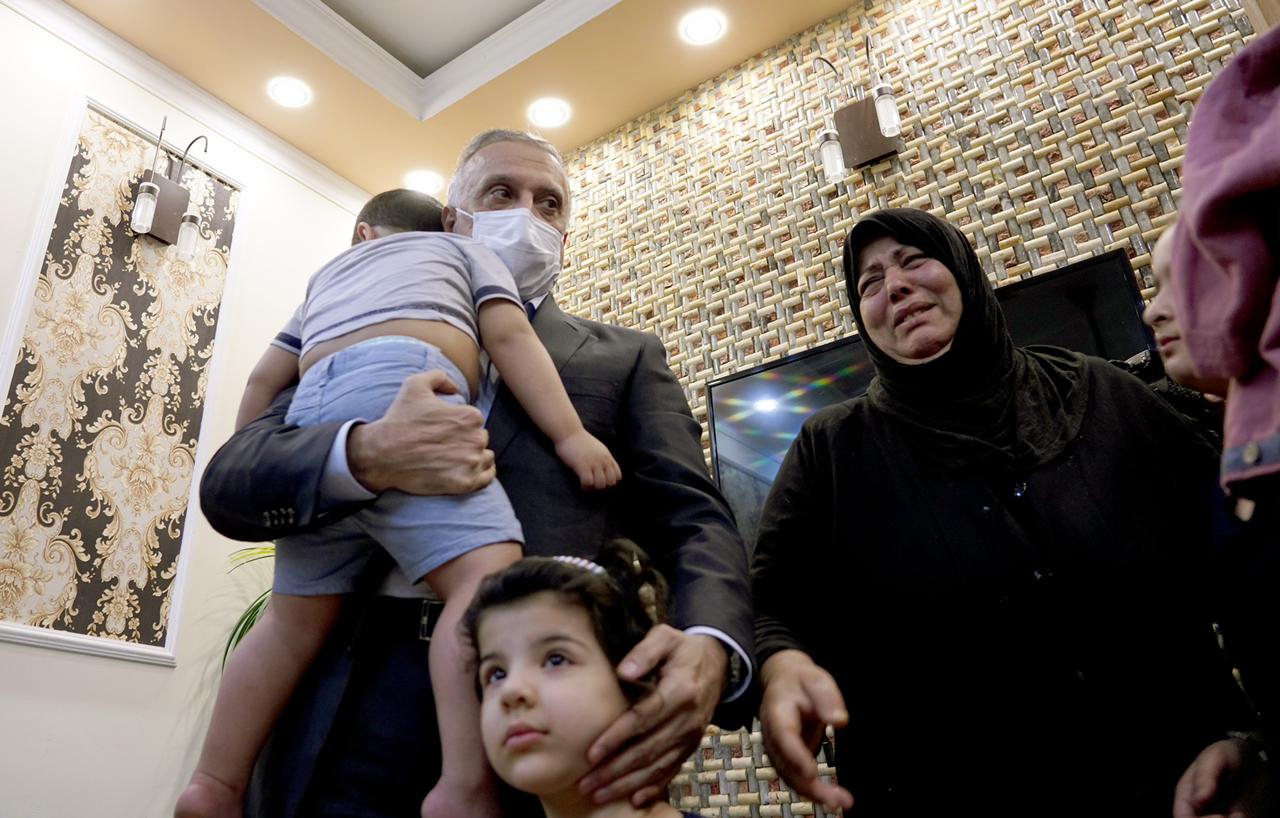 2021-06-11T20:19:21.000000Z
Shafaq News/ Iraq's Prime Minister Mustafa Al-Kadhimi visited on Friday the family of the intelligence officer who was recently killed in Baghdad.
Al-Kadhimi's office said in a statement, "the PM visited the house of hero martyr Nibras Farman Shaaban (Nibras Al-Faili), who was assassinated by treacherous hands in a cowardly attempt to undermine the heroes of our security forces."
The statement added that Al-Kadhimi offered deep condolences to the family of the martyr, noting, "Colonel Nibras and his companions are the bulwark in front of the enemies of our people."
Earlier, Nibras Al-Faili, an Iraqi intelligence officer was assassinated in the capital, Baghdad.
Unidentified men shot dead the senior intelligence officer as he drove his car in Al-Baladiyat area.
The Colonel, Nibras Farman Al-Faili, was the Head of the Rusafa office in the Intelligence Service.