Iraq's PM arrives in Paris for a one-day visit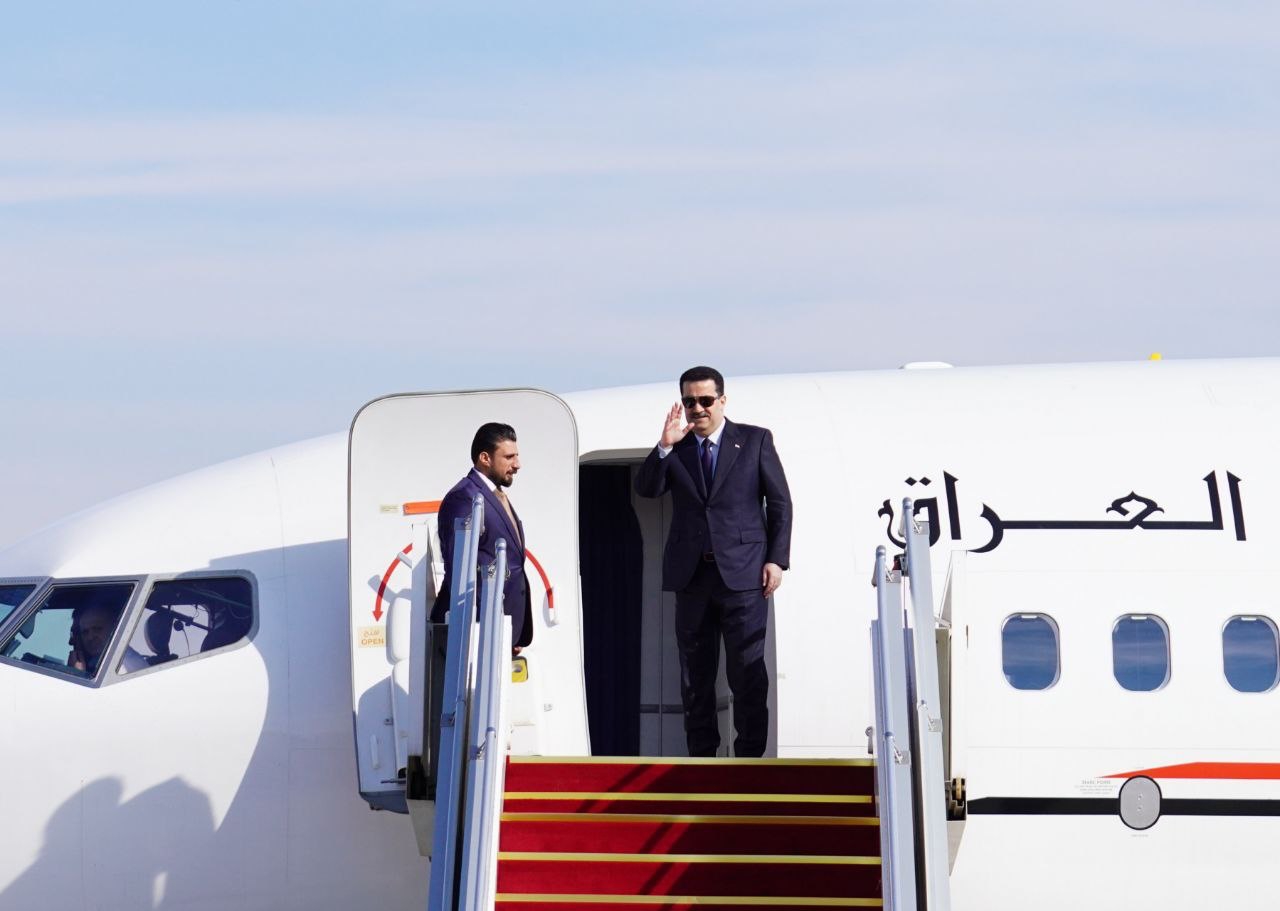 2023-01-26T14:56:08+00:00
Shafaq News/ Iraq's Prime Minister Mohammad Shia al-Sudani has arrived in the French capital city, Paris, an official statement said on Thursday.
According to a readout issued by his bureau, al-Sudani is heading a high-level delegation to France for a one-day visit.
In written answers to AFP, al-Sudani said his visit aims to "activate the agreements" between oil-rich Iraq and France "particularly in the transport, energy, and investment sectors".
Those include the construction of oil and gas processing facilities with the capacity for electricity production, along with a one-gigawatt photovoltaic power plant.
Security will also be discussed, with Sudani saying talks will include "training and development of Iraqi security capabilities, as well as in the field of arms purchases".
Macron is particularly invested in Iraq, having twice visited the country since taking office in 2017, and last month told a regional conference in Jordan that Baghdad should embark on a path not "dictated from outside."
However, a source revealed earlier today that al-Sudani will ask Paris to mediate ease of the restrictions introduced by the New York Federal Reserve on international dollar transactions by Iraqi commercial banks.
"Prime Minister al-Sudani will ask France to mediate between Iraq and US," the source told Shafaq News Agency, "the dollar crisis is becoming a concern for al-Sudani and the Coordination Framework. If left untreated, the crisis might topple al-Sudani's government prematurely."
The Federal Reserve's move was designed to stop the illegal siphoning of dollars to Iran and apply more pressure along with U.S sanctions imposed over Tehran's nuclear program and other disputes, leaving Tehran struggling to source dollars.
Under the new restrictions, Iraqi banks must use an online platform to reveal their transactions, disclosing details on the sender and beneficiaries. U.S. officials can object to suspicious transfer requests.
The new system has slowed down dollar transactions and left a hole in public finances. Banks that abstained from registering on the online platform resorted to the free markets in Baghdad to buy dollars, creating shortages as demand outstripped supply.
A senior banking official said the United States sent a clear message to Iraqi officials: comply with the new regulations, or the Iraqi central bank will face fines.
Meanwhile, the price of consumer goods has increased and the Iraqi currency has taken a beating.
The measures have deepened anti-American sentiment among politicians in Iraq, which remains unstable nearly 20 years after a US-led invasion toppled Saddam Hussein.
The Iraqi dinar had been selling at 1,470 dinars against the dollar before the new Fed transfer restrictions, falling in December to lows around 1,620 dinars per dollar before the crackdown began at the weekend.