Iraq discusses Sidekan incident with Bahrain and UAE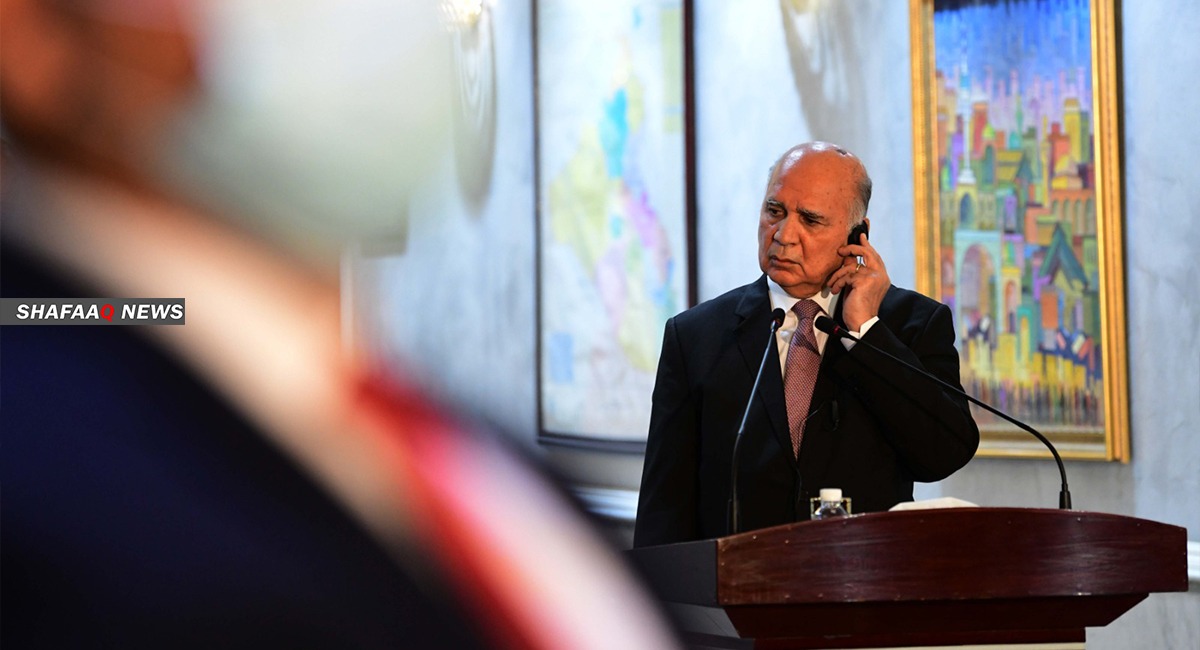 2020-08-14T09:09:07+00:00
Shafaq News / The Iraqi Minister of Foreign Affairs, Fouad Hussein, held phone calls with his counterparts, the Bahraini Abdullatif al-Zayani, and the Emirati Abdullah bin Zayed Al Nahyan.
According to a statement by the Iraqi Foreign Ministry, "Hussein discussed with both ministers separately the Turkish attack by a drone that caused the death of two officers and a soldier from the Iraqi army who were carrying out a mission to establish security on the borders, in the Sidekan, Erbil."
The Iraqi Minister called a "unified position that obliges the Turks not to repeat these violations and to withdraw their forces from the Iraqi territory. ".
For their part, the two ministers affirmed the positions of their countries in support of the security and sovereignty of Iraq, condemning the Turkish attacks, and the need to immediately stop any Turkish military operations on Iraqi territories.
Earlier, Foreign Minister, Fouad Hussein made several contacts with his Arab counterparts, Sameh Shukry, Ayman Safadi, Faisal bin Farhan, Ahmed Nasser Muhammad Al-Sabah, as well as the Secretary-General of the League of Arab States Ahmed Aboul-Gheit to discuss the Sidekan incident.
The Arab ministers affirmed their countries' full support for the security and sovereignty of Iraq, and condemned the Turkish attacks, calling for the necessity of an immediate stop of any Turkish military operations on Iraq.
Turkey has regularly attacked Kurdistan Workers Party (PKK) militants, both in its mainly Kurdish southeast and in northern Iraq, where the group is based. In June, Ankara launched a new ground offensive, dubbed Operation Claw Tiger that saw Turkish troops advance deeper into Iraq.
Iraq's foreign ministry then said Baghdad cancelled a visit by Turkey's defense minister to the country, and summoned the Turkish ambassador to inform him of "Iraq's confirmed rejection of his country's attacks and violations".