Iraq asks EU for assistance in recovering stolen assets, combating corruption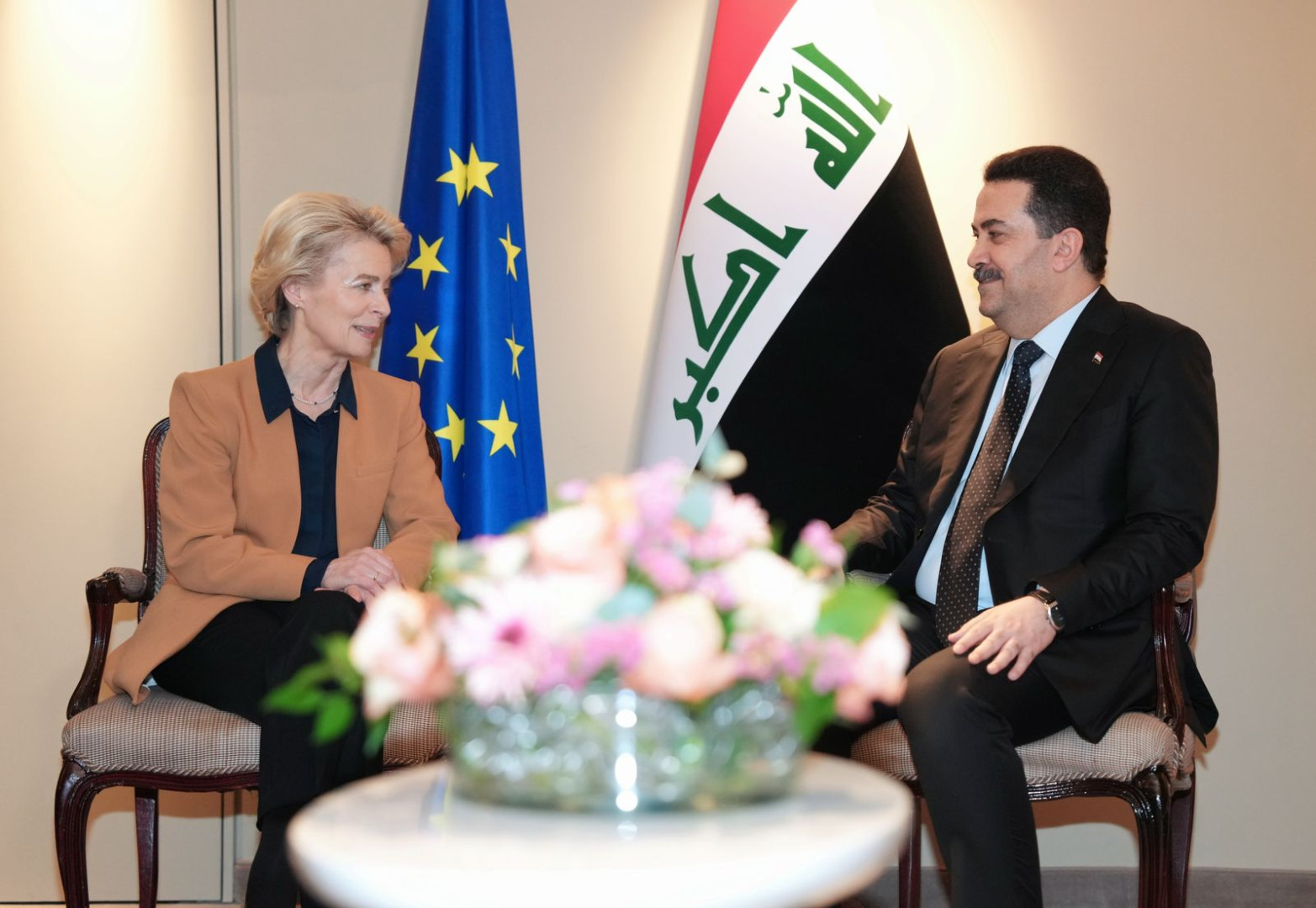 2023-02-18T07:30:47.000000Z
Shafaq News/ Iraq's Prime Minister Mohammad Shia al-Sudani on Saturday called on the European Union (EU) commission to help his cabinet combat corruption, extradite wanted persons, and recover stolen assets.
Prime Minister al-Sudani's remarks came during a meeting with the EU commission president, Ursula von der Leyen, on the sidelines of the Munich Security Conference (MSC59) in Germany's Bavaria.
According to a readout issued by his bureau, al-Sudani discussed with von der Leyen Iraq's bilateral ties with the European Union, expressing a desire to establish "advanced developmental partnerships" with the EU countries in all domains.
Al-Sudani explained that his meetings with German, French, and Italian officeholders contribute to "a pathway of economic partnership", forge ties that help cope with economic challenges and climate change, and achieve stability and sustainable development.
The premier shed light on the importance of the EU's support to the Iraqi government's endeavors to end endemic corruption, and recover stolen assets and wanted persons.
Von der Leyen expressed support for al-Sudani and his reforms, highlighting the European countries' willingness to establish "long-term partnerships" with Iraq in many fields, particularly fossil and renewable energy.