Iraq-Turkey Trade Route: A new vision for global trade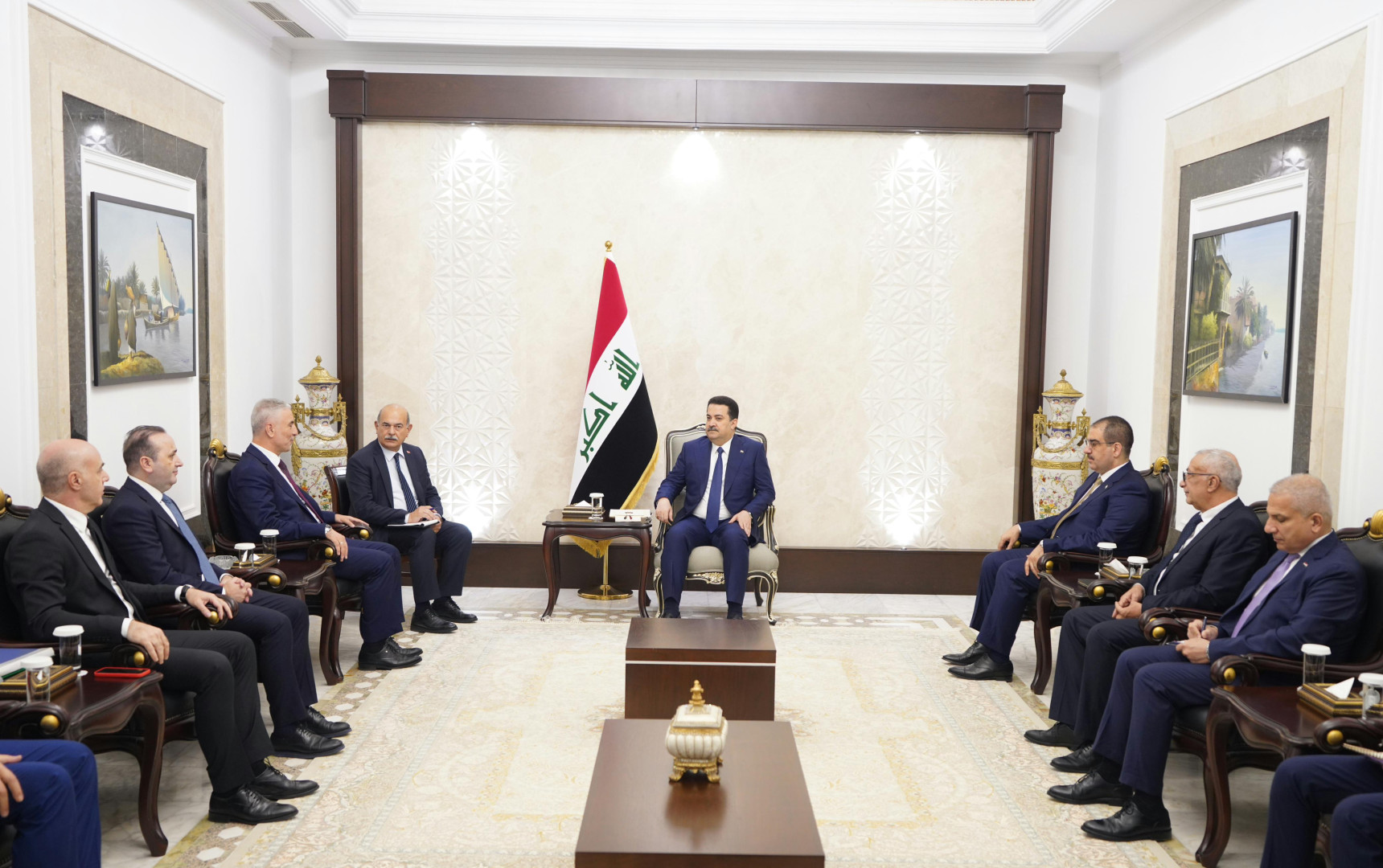 2023-08-29T11:15:33+00:00
Shafaq News/ Turkey's Trade Minister, Omar Bulat, on Tuesday unveiled plans for a trade route connecting southern Iraq to Europe via Turkey, dubbing it a "key route for global trade."
This announcement followed a meeting with Iraq's Prime Minister, Mohammed Shia al-Sudani, in Baghdad earlier today. The two statesmen focused on strengthening the ties between their respective countries and deepening the bilateral economic partnerships.
Al-Sudani praised the historic bond between the two nations, noting, "the exchange of visits between Iraq and Turkey reflects our shared ambition to enhance our ties." The premier also championed Iraq's potential as a development hub for neighboring countries.
Echoing the sentiment, Bulat, conveying greetings from Turkish President Recep Tayyip Erdogan, reiterated Turkey's dedication to this trade project, highlighting its significance for both nations.
In another engagement, al-Sudani briefed Turkish business leaders on Iraq's initiatives to improve its investment environment, praising Turkish firms for their role in infrastructure projects and their commitment to the new trade route.
Al-Sudani hinted at the upcoming "Iraq Development Fund", aiming to integrate the private sector in infrastructure development, backed by government guarantees, his media office said.