INSS Continues Crackdown on Oil Smuggling Networks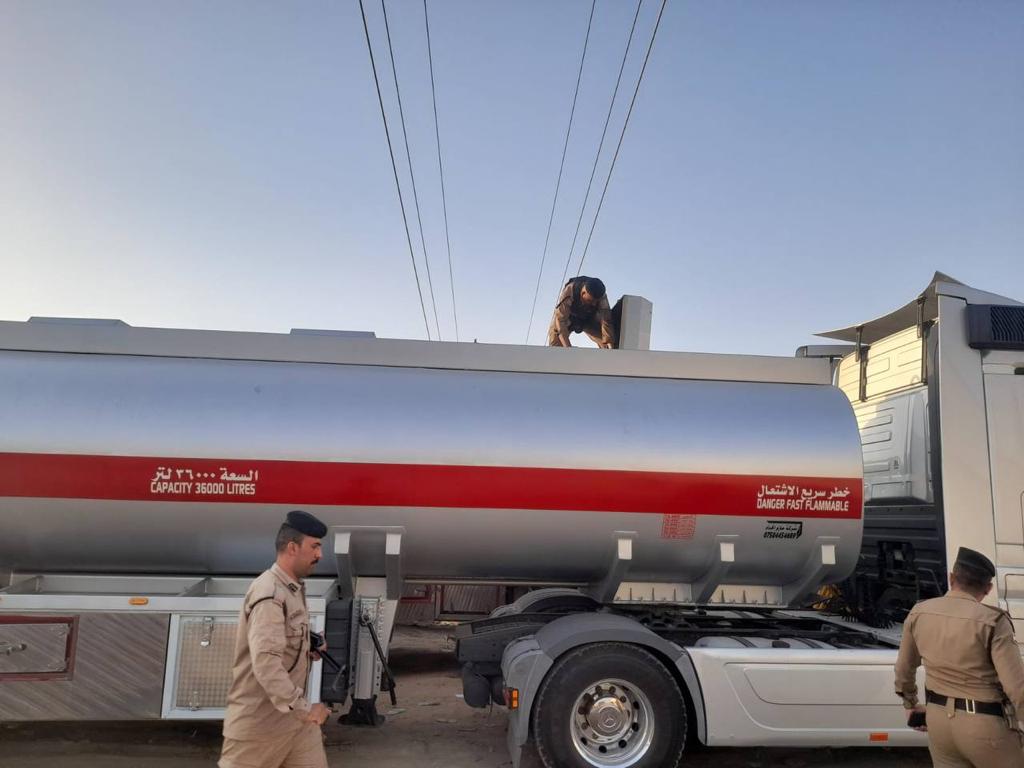 2023-08-30T09:24:05+00:00
Shafaq News/ The Iraqi National Security Service (INSS) announced on Wednesday its "ongoing efforts" to combat smuggling networks, unveiling significant achievements in curbing oil smuggling activities.
In a statement, the INSS media office reported that its operational units in Baghdad and various provinces have successfully "intercepted and confiscated over two million liters of illicitly transported oil derivatives over the past four months."
The agency revealed that 124 individuals suspected of involvement in smuggling operations were apprehended during this period. Additionally, the agency successfully dismantled and seized 15 storage facilities to store and facilitate smuggling activities.
The Iraqi National Security Agency underlined its "unwavering commitment to intensifying operations targeting organized crime and smuggling networks."
Oil smuggling is a significant problem in Iraq, costing the country billions of dollars in lost revenue yearly. The oil is smuggled out of Iraq in various ways, including pipelines, trucks, and boats.
The main perpetrators of oil smuggling in Iraq are corrupt government officials, armed groups, and criminal gangs. Corrupt officials often collude with smugglers to allow them to transport oil out of the country without paying taxes or duties. Armed groups also smuggle oil to finance their operations. Criminal gangs smuggle oil to sell on the black market.
The Iraqi government has taken some steps to combat oil smuggling, but the problem remains widespread. In recent years, the government has increased security at oil pipelines and other infrastructure and cracked down on corrupt officials. However, these measures have not been enough to stop oil smuggling altogether.