Hundreds of Protesters Gather Near Swedish Embassy in Baghdad to Condemn Quran Burning Incident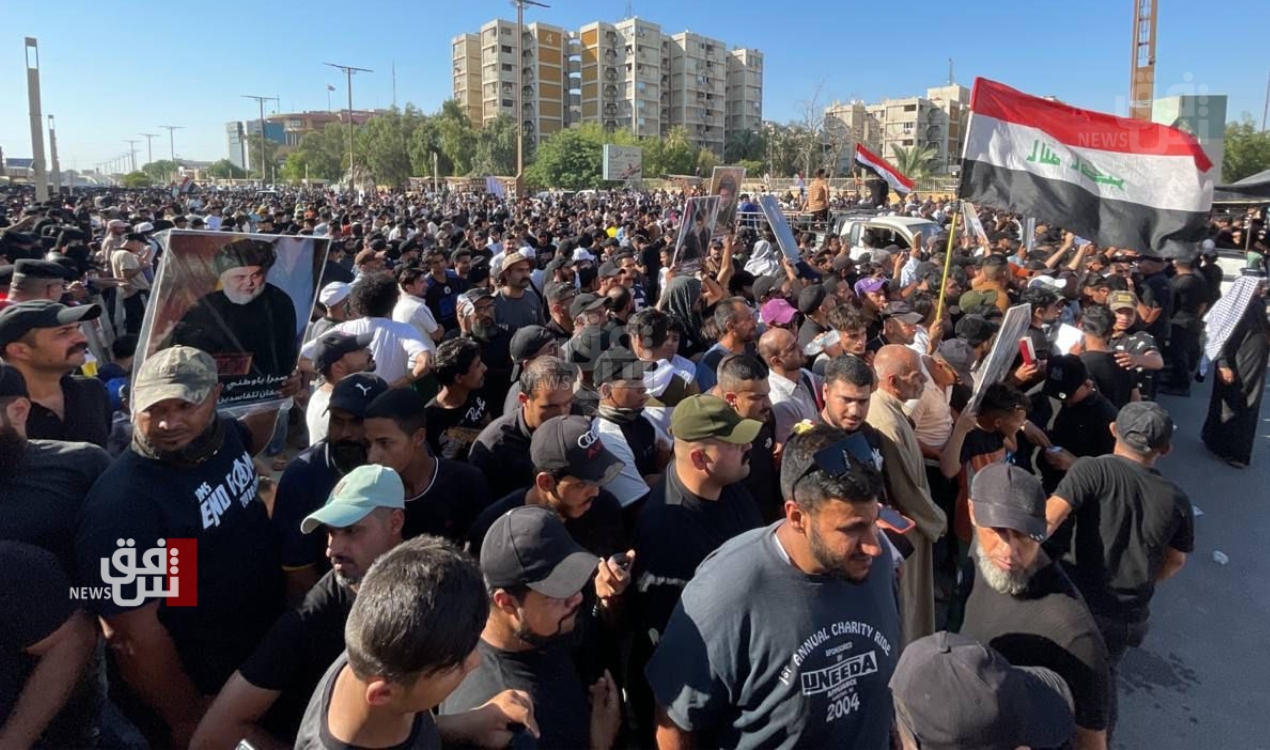 2023-06-30T14:25:03+00:00
Shafaq News/ On Friday, hundreds of protesters assembled near the Swedish embassy in Baghdad, preparing for a demonstration denouncing the recent burning of a copy of the Quran by an Iraqi-origin refugee in Sweden.
A security source told Shafaq News agency the protesters gathered around the Swedish embassy in the capital's center, expressing their condemnation of the offensive act against the Quran and voicing their opposition to the Swedish authorities' permission for such an action to take place.
During the demonstration, Iraqi flags were raised, and portraits of the leader of the Sadrist movement, Muqtada al-Sadr, were prominently displayed.
As a symbolic gesture, protesters placed posters and images related to the LGBTQ community on the ground, indicating their intention to burn them during the demonstration.
The demonstration reflects the growing concerns and reactions over the incident in Sweden, and how the situation will unfold remains to be se
en.