Healthcare A Top Priority, Say Iraq's Leaders As They Promote Enhanced Cooperation with Jordan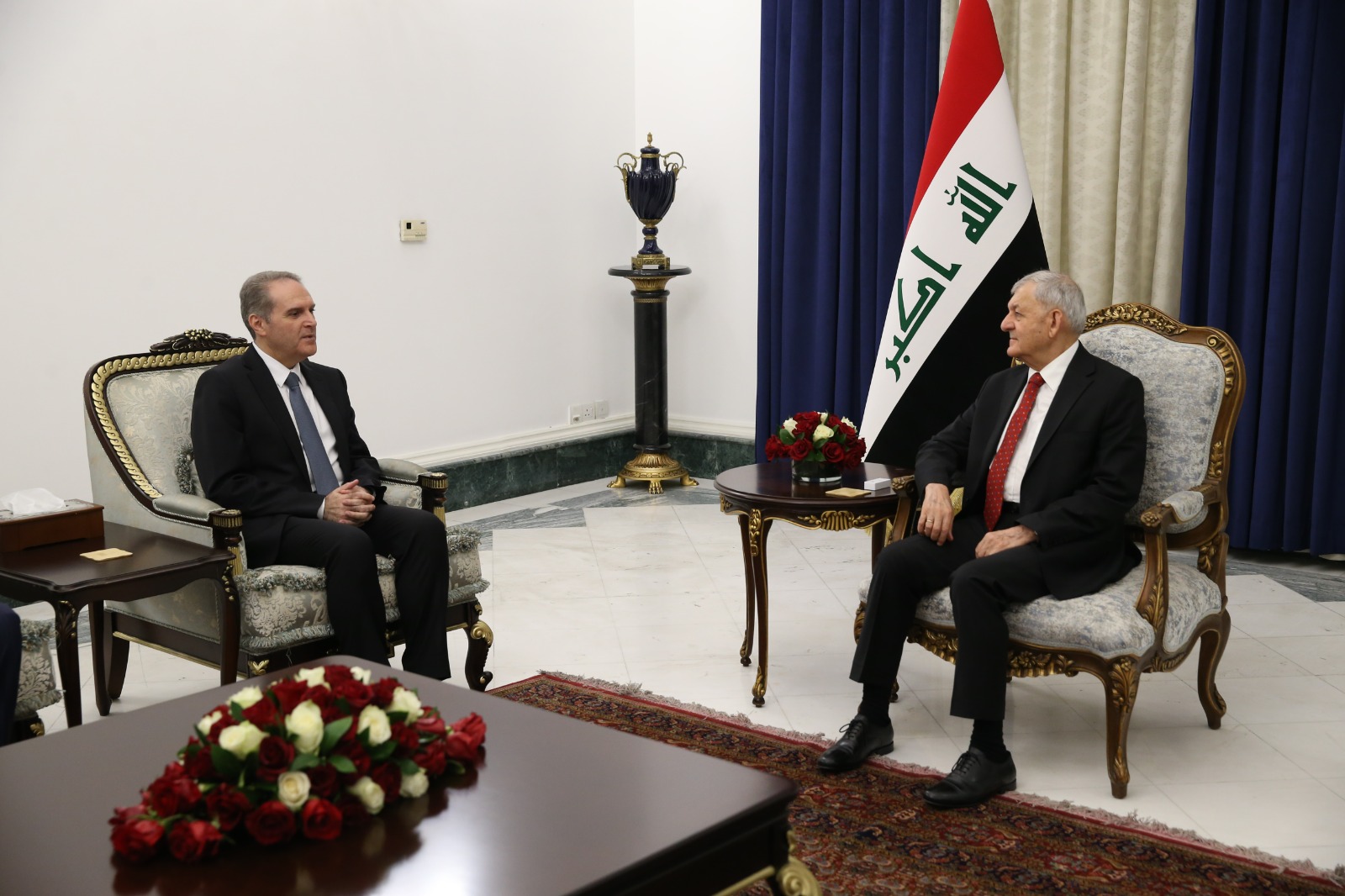 2023-06-11T12:05:16+00:00
Shafaq News/ President Abdel Latif Jamal Rashid and Prime Minister Mohammad Shia al-Sudani of Iraq convened with Jordan's Minister of Health, Firas Ibrahim al-Hawari, on Sunday for talks on shaping the the two countries' ambition to shape a resilient health sector, leveraging the strength of inter-country collaboration.
President Rashid emphasized the impressive trajectory of Iraq's healthcare sector, spotlighting the stellar exemplars of health facilities in the country. These institutions, he stated, symbolized the international stature of Iraqi medical professionals and marked the nation's progress in healthcare advancement.
"An ambitious roadmap, dedicated to elevating the medical sector, underscores the government's commitment to health," President Rashid explained. The blueprint, he said, revolves around optimizing healthcare services, rejuvenating existing hospitals, and provisioning sophisticated medical equipment.
Echoing this sentiment, Prime Minister al-Sudani underlined healthcare as a pivotal concern for his administration, drawing on the country's challenging past, notably its struggle against terrorism, to underscore the wealth of experiences amassed. This hard-earned knowledge, he indicated, would be instrumental in invigorating the health sector.
The premier said, "as we confront our history of adversities, notably our relentless battle against terrorism, the health sector emerges as a critical priority. The experiences gleaned have primed us to navigate its complexities with an informed perspective."
Jordan's health minister echoed this commitment, expressing keenness to fortify health and medical cooperation with Iraq. He outlined the comprehensive support his country could extend to elevate healthcare services for both the Iraqi and Jordanian people.
The meeting explored potential areas of collaboration, spanning drug manufacture, hospital management, combating drug abuse, and sharing expertise to tackle a spectrum of health challenges.