HRW Calls for Adequate Compensation for Yazidis and Other Persecuted Groups in Post-ISIS Iraq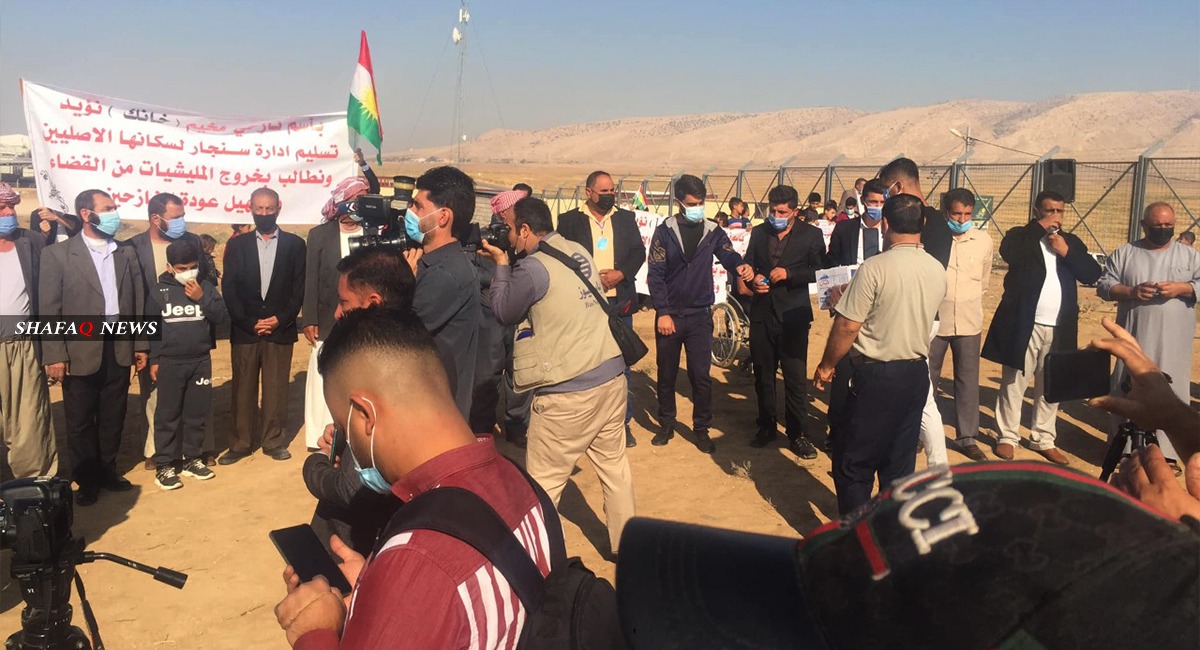 2023-05-09T17:16:42+00:00
Shafaq News/ While many remain in displacement camps, thousands of Iraqi Yazidis have not received appropriate compensation for the severe persecution and damages they experienced during the war against the Islamic State (ISIS), Human Rights Watch (HRW) said on Tuesday.
The Yazidis faced numerous atrocities, including sexual slavery, forced marriages, and massacres, when ISIS seized their Sinjar homeland in 2014. Many have been unable to return to their largely destroyed villages, towns, and businesses.
HRW cites a lack of compensation for damages caused by ISIS, as well as the Iraqi army and the US-led coalition, as the main barrier to return.
"Iraqi authorities should distribute funds already earmarked for compensation to help people go home and rebuild their lives," said Sarah Sanbar, Iraq researcher at HRW.
Approximately 200,000 Sinjaris remain displaced, including 85% of the district's Yazidi population.
Yazidis who have returned face unstable security and inadequate public services, such as water, healthcare, electricity, and education. Despite the Yazidi Survivors Law providing for compensation, approximately 10,500 Sinjaris have applied for compensation since 2021, and while 5,000 claims have been approved, no family has received the funds they are entitled to.
HRW urged the Iraqi government to address bottlenecks in the compensation process, ensure the timely payment of funds to applicants, and adequately fund Law No. 20.
The application process has been criticized for being costly, lengthy, and bureaucratic, with many Yazidi victims deciding against pursuing compensation.
The US Commission on International Religious Freedom's 2022 annual report criticized the Iraqi government's inability to implement the Yazidi Survivors Law and both the Erbil and Baghdad governments for failing to implement the 2020 Sinjar agreement.
Clashes between the Iraqi army and the Shingal Resistance Units (YBS) – an all-Yazidi militia affiliated with the Kurdistan Workers' Party (PKK) – in May of last year led to the displacement of over three thousand residents from the city.