Guterres underscores the UN commitment to supporting Iraq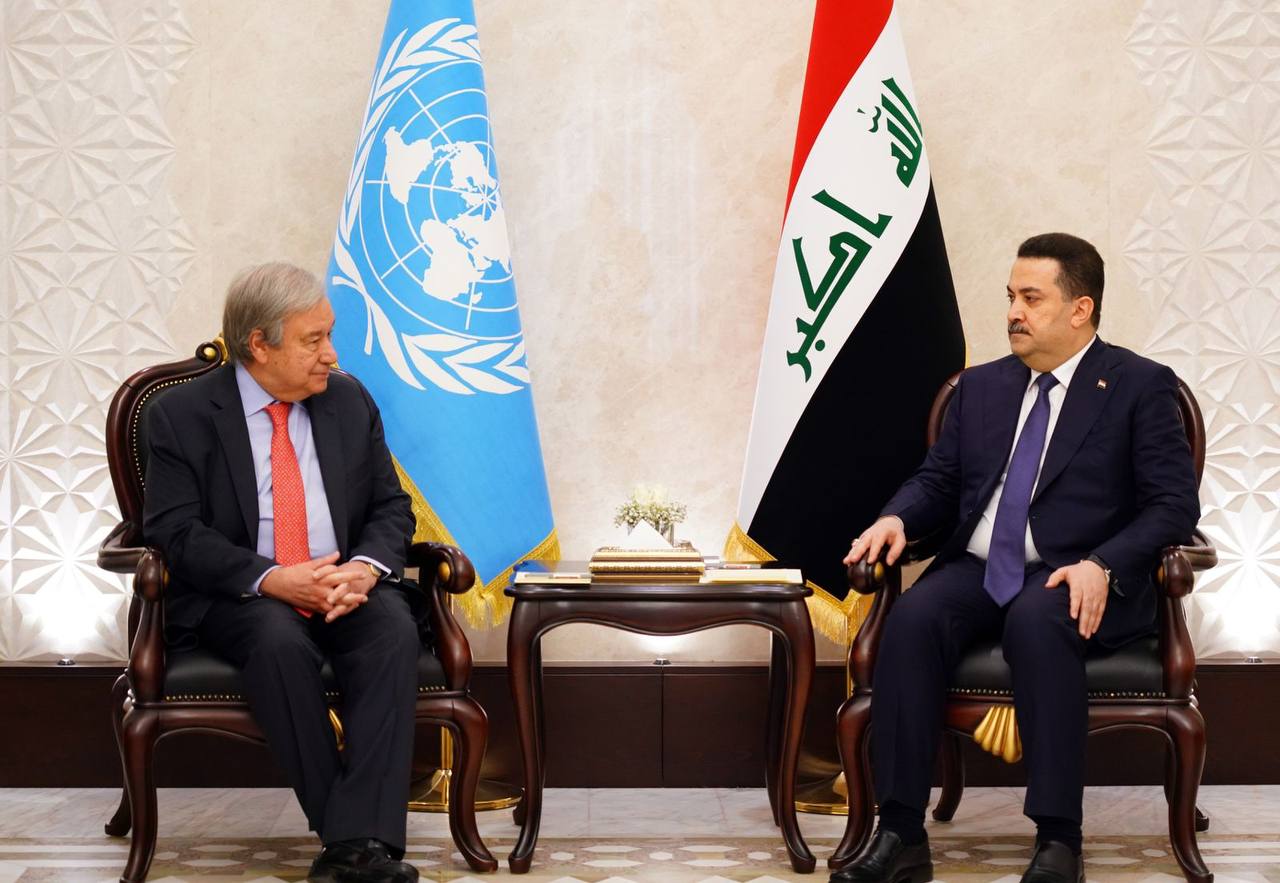 2023-03-01T13:23:46+00:00
Shafaq News/ On Wednesday, Iraqi Prime Minister Muhammad S. al-Sudani received the UN Secretary-General, Antonio Guterres.
Guterres arrived in Iraq for his first visit in six years yesterday.
According to the PM's media office, the two sides discussed the bilateral relations between Iraq and the international organization, the Iraqi efforts in human rights and sustainable development, and the cooperation in the files of displaced and climate challenges.
According to the statement, Al-Sudani thanked the United Nations Mission in Iraq (UNAMI) for assisting Iraq in various stages, stressing that after overcoming the last political crisis, Baghdad now focuses on facing economic and environmental challenges.
The Prime Minister discussed his government's plans to invest in youth and diversify the economy through international partnerships.
In turn, the UN Secretary-General said his visit to Iraq is "special," describing the meeting with Al-Sudani as "productive."
The UN's top official underscored the commitment of the United Nations to support Iraq in advancing peace, human rights, climate change, and displaced and sustainable development for all Iraqis.
Guterres expressed optimism for "the Iraqi government efforts in all fields, primarily in combatting corruption." He praised Al-Sudani for his decision to return the displaced to their regions.