Fire cracks lead to the discovery of a "big" oil well in Najaf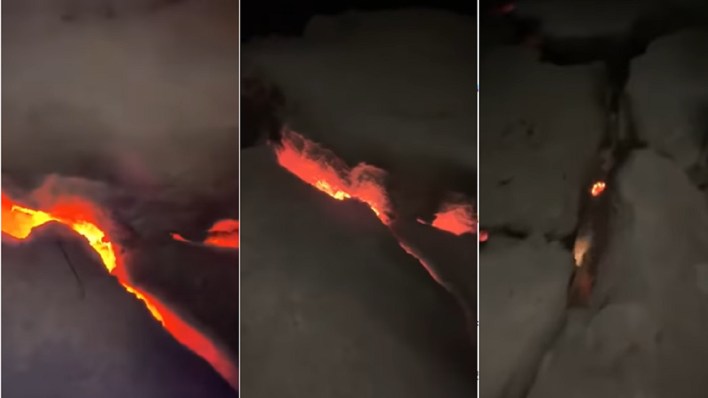 2020-08-09T15:41:37+00:00
Shafaq News / The Governor of Najaf, Louai Al-Yasiri, announced today, Sunday, that an oil well, which he described as "big", was discovered in Ar-Ruhban area.
Al-Yasiri's office said in a statement received by Shafaq News agency, "A specialized research team, headed by Member of Parliament Kadhim Funjan and Mahdi Sahlani, conducted a tour in Ar-Ruhban area", adding, "We will visit the capital Baghdad and meet the Minister of Oil to discuss the issue and work to rely on it as an economic source for Najaf".
Video clips spread on social media showed the appearance of fire cracks in the oasis of Ar-Ruhban, southwest of Najaf Governorate in Iraq, which sparked panic and fear.
The weather specialist, Sadiq Attiyah, called on specialists in geological sciences to analyze this phenomenon.
The Ar-Ruhban Oasis is 75 kilometers away from Najaf Governorate Center.