Enhancing bilateral relations: Turkish Trade Minister announces presidential envoy's upcoming visit to Iraq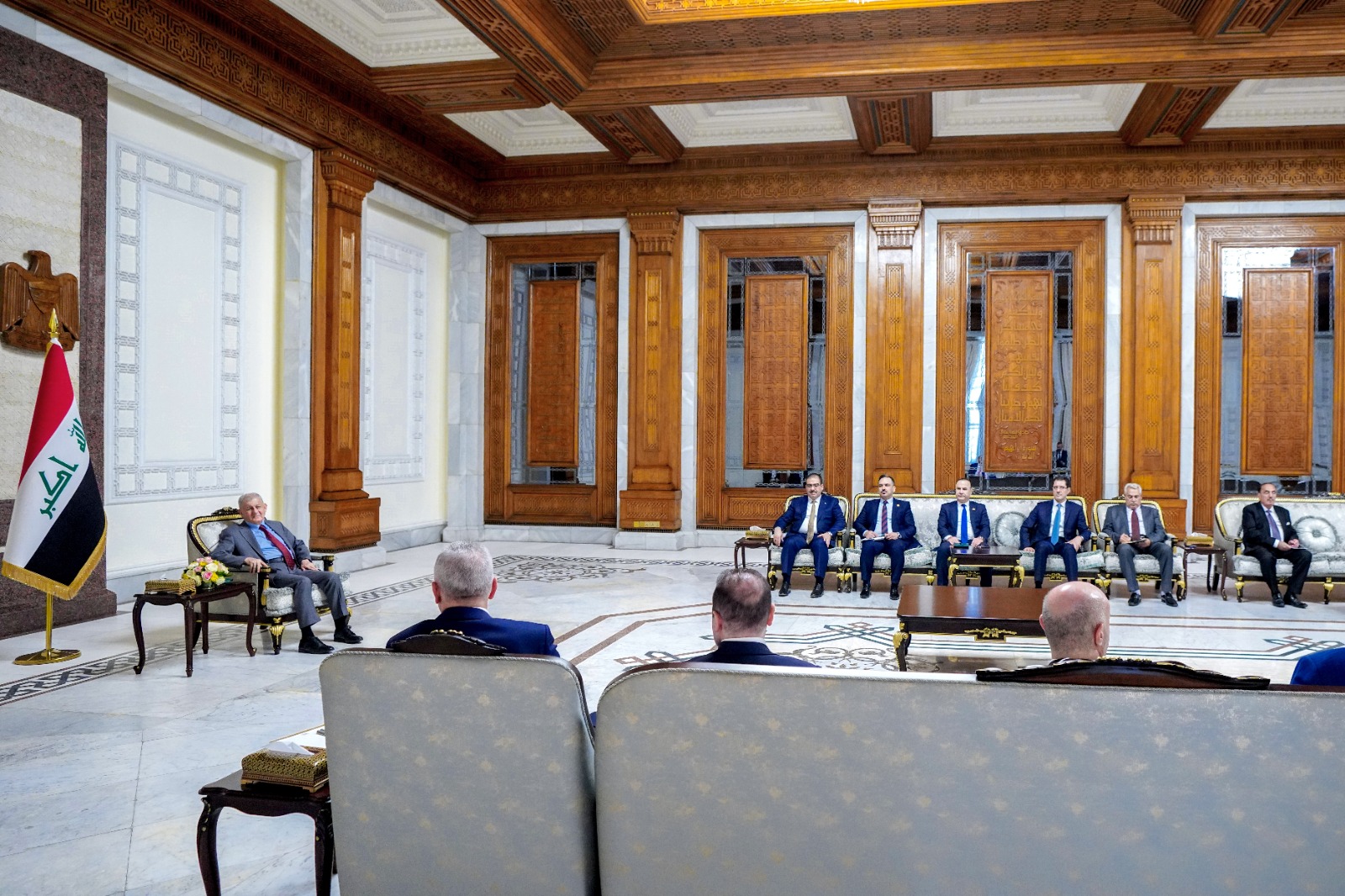 2023-08-29T13:31:48+00:00
Shafaq News / Turkish Trade Minister, Omer Polat, announced on Tuesday that an envoy from the Turkish President's office will soon visit Iraq.
According to a statement issued by the Iraqi Presidency, President Abdullatif Jamal Rashid received Polat at the Baghdad Palace, in the presence of Minister of Commerce, Atheer al-Ghurayri.
During the meeting, Rashid stressed the importance of bolstering the bilateral ties that bind the two nations, particularly in economic, trade, and environmental sectors, fostering these relations to achieve shared interests.
The President highlighted the necessity of continuous cooperation and coordination, especially concerning water-related matters, to enhance mutual understanding. He highlighted the significance of security and stability for both countries.
Rashid also emphasized the critical role of Turkish companies across various economic sectors and their collaboration in industrial domains, notably the rehabilitation of Iraqi factories and facilities.
Strengthening trade between the two nations and capitalizing on investment opportunities in Iraq were also discussed. He explained that the government is committed to supporting the private sector, encouraging investment, improving infrastructure, initiating reconstruction projects, and providing services aligned with citizen requirements.
In response, Minister Polat affirmed his country's commitment to fortifying bilateral relations with Iraq across various fields and addressing outstanding issues through dialogue.
The Turkish Minister also reiterated his nation's determination to enhance trade and economic cooperation, highlighting that Iraq holds a pivotal position in Turkey's trade landscape.
Polat further noted that recent times have witnessed a series of communications and visits by officials from both countries. In this context, he highlighted the expected visit of President Erdoğan's envoy, Faysal Oğlu, to Iraq in the near future.
Polat arrived in Iraq on Monday, following the Turkish Minister of Foreign Affairs' visit, who conducted an official visit to Baghdad and Erbil last Tuesday. During the visit, the Turkish Foreign Minister engaged with senior officials and deliberated on several key matters, including security, borders, water, energy, and expanding bilateral trade.
It is noteworthy that trade between Iraq and Turkey exceeded $15 billion in 2022, as reported by trade map, a platform providing trade maps for countries, export and import data, international demand, alternative markets, and competitive landscapes.