Dust storms in southeast Iran claim lives, impact hundreds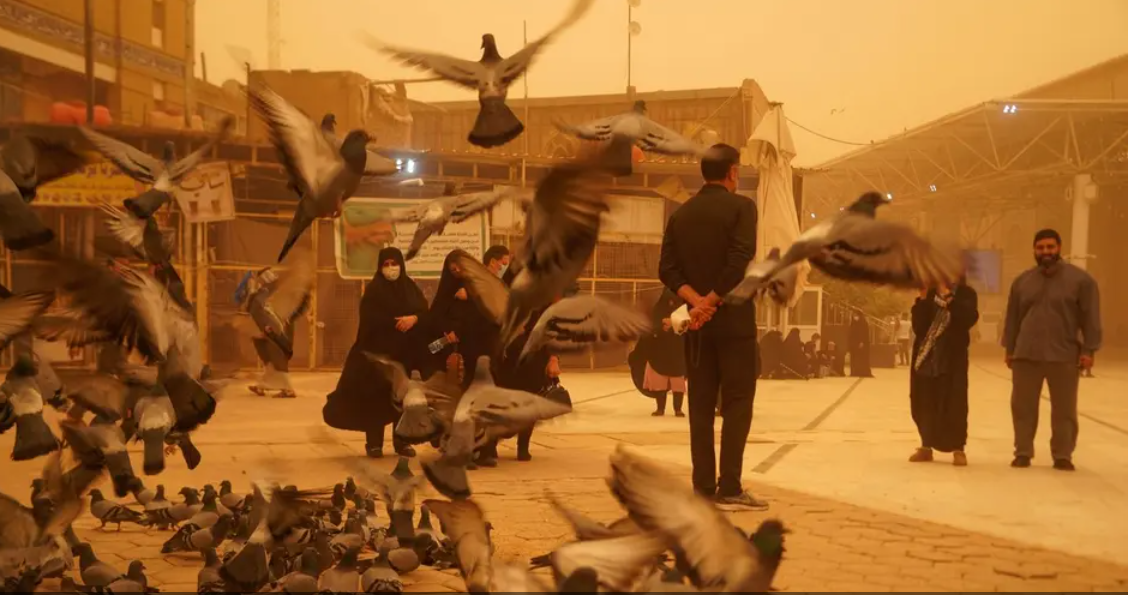 2023-09-23T07:36:12+00:00
Shafaq News/ Severe dust storms sweeping through Iran's southeastern province of Sistan and Baluchestan have resulted in the death of at least three individuals, while hundreds more seek medical attention, Iranian media sources reported.
The official Iranian News Agency (IRNA) quoted Majid Mohibi, the head of the crisis management department in the province, stating, "Visibility reduction due to the dust storms this week has tragically claimed three lives."
Over the past three days, Mohibi highlighted that "1,346 individuals have sought medical assistance from hospitals and health centers." Most of these citizens reside in five towns near the Afghanistan border. Respiratory, cardiac, and ophthalmic symptoms were the most prevalent complaints reported.
The regional meteorological center forecasts that the strong winds and dust storms will persist for several more days.
With a population surpassing 85 million, Iran ranks among the nations most vulnerable to climatic changes and rising weather temperature.