Diyala lifts fishing ban in Hamrin Lake after a two-year hiatus, pending PMF approval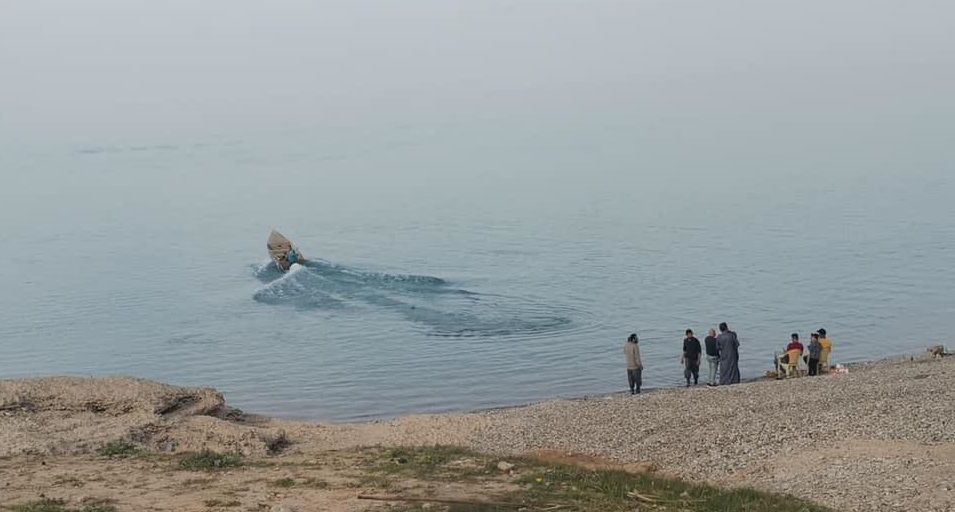 2023-09-11T12:00:56+00:00
Shafaq News/ Diyala's local government has lifted the ban on fishing in the Hamrin Lake, located northeast of the governorate, a restriction that has been in place for over two years due to security concerns arising from the presence of "ISIS" sleeper cells.
During a meeting attended by the Governor of Diyala, Muthanna al-Tamimi, and the operations commander Major General Akram Saddam with a group of fishermen, it was agreed to resume fishing in the lake adhering to strict security guidelines.
The Shafaq News Agency correspondent reported that the approved guidelines stipulate adherence to safe fishing boundaries and avoidance suspicious locations suspected of harboring ISIS members and cells.
The fishing boats are not allowed to navigate the lake without a prior coordination with the security forces stationed in the vicinity of Hamrin Lake to ensure their safety, he saud
Meanwhile, a high-ranking security source told Shafaq News Agency that the resumption of fishing activities in the lake is conditional upon the approval of the Diyala Operations Command of al-Hashd al-Shaabi (Popular Mobilization Forces-PMF), the dominant force holding ground and having a extensive presence around the lake area.
The source added that the PMF maintains more than 60 security points surrounding the lake, extending from the Nahrin area to the outskirts of Mansouriyah (45 km northeast of Baqubah), while army forces are stationed at only four points in the lake's vicinity.
After a series of kidnappings and killings of fishermen, security authorities had prohibited fishing in the lake to protect fishermen from kidnappings, assassinations, and sudden terrorist attacks. For over two years, the fishing ban remained in effect in the lake, which lies 55 km northeast of Baqubah and serves as the primary strategic water reservoir for many districts.