Diyala implements extensive security plan in al-Waqf bassin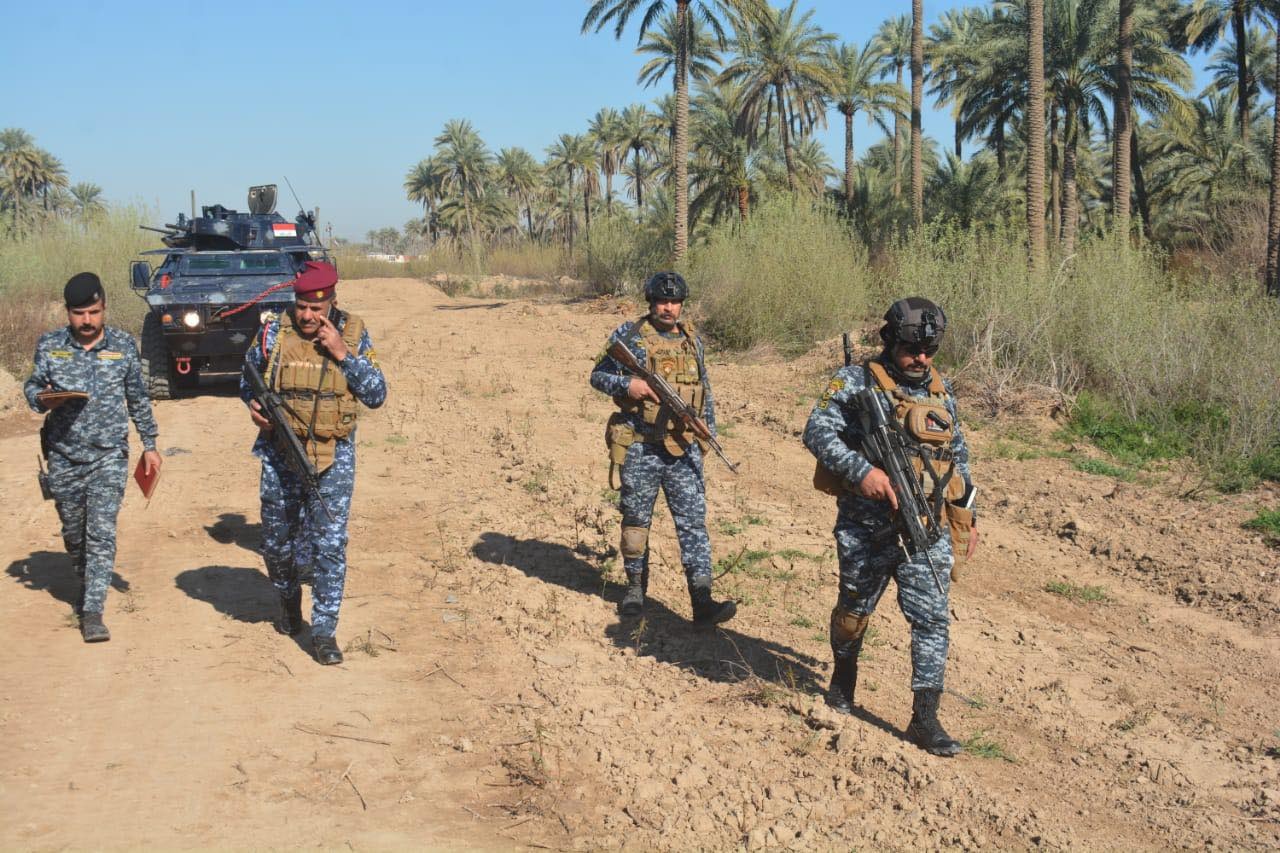 2023-05-22T10:47:00.000000Z
Shafaq News / A source in Diyala revealed on Monday the completion of the largest deployment plan in the al-Waqf bassin area, located northeast of Baquba, aiming to establish security and restore long-absent stability.
Shaker al-Mulla Jawad, the director of Al-Abara sub-district, situated 15 kilometers northeast of Baquba, informed Shafaq News Agency that federal police units, alongside emergency forces, have been deployed in al-Waqf bassin, encompassing over 25 villages through fixed security checkpoints. These checkpoints were preceded by surveillance fortifications equipped with cameras, and safe passages were established in orchards and closed areas to deter attacks and terrorist incidents.
Al-Mulla Jawad emphasized that this fortification and deployment plan is the largest since 2004, resulting from a clear improvement in security and the absence of any violations or incidents for several months. He noted that the security plan for al-Waqf bassin was carried out under the supervision of the Ministry of Interior and Joint Operations, following years of attacks and incidents.
Furthermore, he stated that the fortification and fixed surveillance plan began last year, covering dozens of villages in the vicinity of Abu Sayda and Al-Abara sub-districts, northeast of Baquba. He also mentioned that this plan was accompanied by a service plan implemented by the provincial administration to facilitate the return of displaced individuals to their residential areas after bidding farewell to the horrors of terrorism and incidents.
al-Waqf bassin, located 25 kilometers northeast of Baquba, has been a hotbed of security and sectarian tensions, witnessing continuous security breaches and incidents attributed by experts to the lack of security reinforcements and tribal disputes, along with the influence of lawless groups.