Discover the Iraqi cities most vulnerable to earthquakes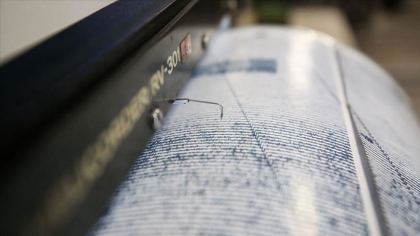 2023-09-15T07:42:40+00:00
Shafaq News / The recent earthquake in Morocco, which claimed thousands of lives, has raised concerns among some Iraqis about the possibility of a similar disaster striking their provinces. This concern comes just months after the earthquake that hit Turkey and Syria, neighboring countries to Iraq, on February 6th, resulting in a tragic loss of life.
Amer Al-Jaberi, the director of media at the Meteorological and Seismological Monitoring Authority, stated that "earthquakes cannot be predicted with certainty. Some scientists make predictions after earthquakes occur, anticipating aftershocks, which is a natural occurrence after earthquakes."
He explained, "There is, however, a diagnosis of earthquake-prone areas in the world. In Iraq, these areas include Sulaymaniyah Governorate in the Chemchemal and Kalar regions, Diyala with Khanaqin and Mandali areas, Maysan with Ali Al-Gharbi area, Wasit with the Badra area, Nineveh with the city of Mosul, and recently there were tremors in Dohuk and Kirkuk."
He clarified that "all the earthquakes recorded in Iraq, whether felt or not, did not cause human or material losses." Regarding the circulating reports about Iraq being exposed to earthquakes in the coming days, he said, "These are lies."
Al-Jaberi also pointed out that "earthquakes are more common in mountainous regions," adding, "Iraq is located within the seismic belt that links it from the north with Turkey, especially the Anatolian mountainous region, and from the northeast with Iran, especially since earthquakes occur in southern Iran."
He emphasized that "what happened in Morocco is the result of the movement of the African plate against the Eurasian plate, as those countries are located on the boundaries of the collision of these plates, which usually causes such movements on the edges of the Mediterranean Sea, both in the north and south."