Details on al-Sudani's meeting with 60+ lawmakers disclosed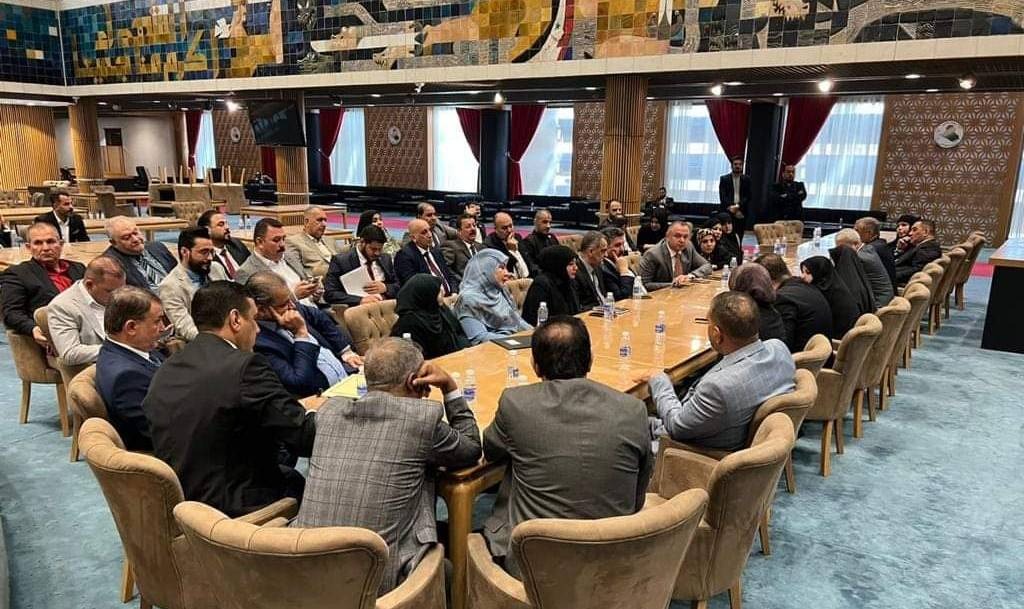 2022-09-20T15:18:25.000000Z
Shafaq News / The office of the Coordination Framework's candidate for the premiership, Mohammed Shiya'a al-Sudani, disclosed the details of his meeting with a number of lawmakers earlier today.
A statement by the office said that the meeting was held upon the request of several MPs representing different political parties, to discuss the recent political developments, as well as al-Sudani's program for the next government.
It added that more than 60 lawmakers attended the meeting, and shed light on plans that should be adopted to enhance the agriculture, services, and tourism sectors.
For his part, al-Sudani briefed the meeting parties on his government plan and explained how the relationship between the legislative and executive authorities should be shaped according to his perspective.
He stressed the need for a national dialogue that brings all the political parties together to address the situation and achieve all the constitutional entitlements.
According to the statement, the lawmakers had a positive impression of the meeting.