Demonstrators in Dhi Qar demand job opportunities and better services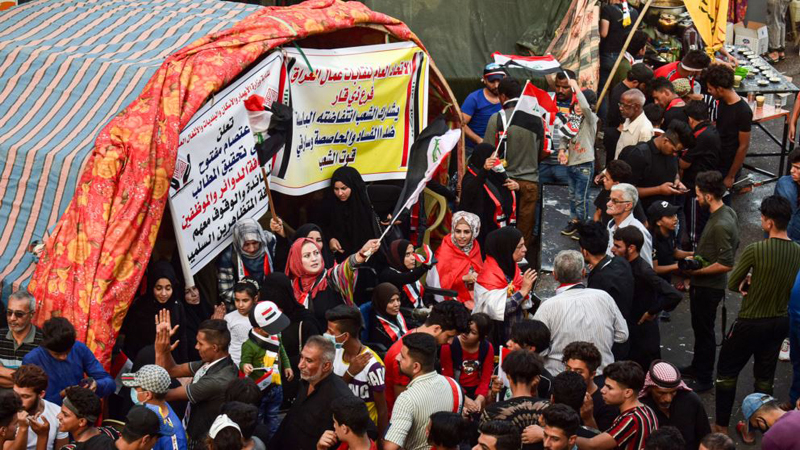 2020-08-18T08:27:47+00:00
Shafaq News/ tens of citizens in Dhi Qar, southern Iraq, organized, on Tuesday, demonstrations in separate areas of the governorate, demanding job opportunities and services, one of them was near an oil field.
A source in the governorate told Shafaq News agency, "The graduates of the College of Administration and Economics organized, this morning, a demonstration in front of Dhi Qar Health Department, demanding job opportunities", indicating that, "the demonstrators threatened to close the department if their demands were not implemented".
"A demonstration was launched in Nasiriyah, the governorate center, to demand better services and the dismissal of negligent local officials", The source pointed out.
The source also indicated that, "protesters blocked the road leading to Garraf oil field in Dhi Qar, noting that the authorities have taken strict security measures.