Demands to bring federal security forces to Diyala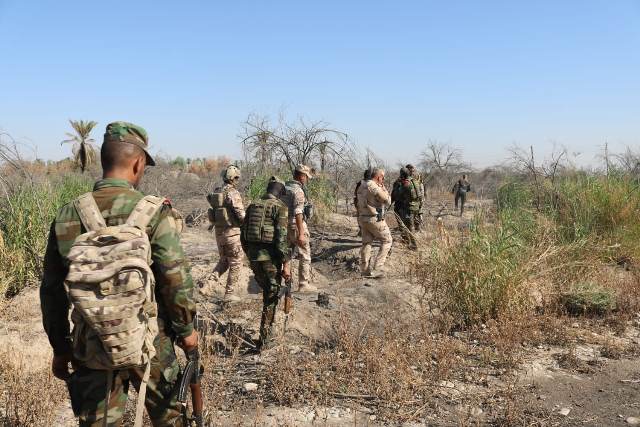 2020-08-01T10:07:38+00:00
Shafaq News / Officials and citizens in Diyala called today, Saturday, to bring forces from the capital Baghdad to impose security and law in the Abu Saida district, 30 km northeast of Baqubah that suffers from conflicts and continuous terrorist attacks, which are the most in the governorate for more than 5 years.
The director of the district, Abdullah Ahmed, told Shafaq News agency, "The federal rapid reaction forces withdrew from the district after they took over the preservation of security for about 5 months, which generated concerns among the people of the return of terrorism and security deterioration."
However, he added, "the recruitment of forces from outside Diyala is the best solution to take control and prevent the return of fighting that has killed civilians."
Meanwhile, Muhammad Al-Rubaie, (46 years old), one of the residents of the district saw that the use of federal forces eliminates favoritism and delay in performing security tasks
The political activist Saad Al-Azzawi revealed that "there are political and sectarian interference in the security issue of ​​Abu Saida, what caused the dispersal of the efforts of the security services in pursuing the terrorist gangs."
Speaking to Shafaq News agency, Al-Azzawi added, "The Abu Saida is divided regionally between political parties that practice sectarian defense and allow ISIS militants to exploit this imbalance to carry out attacks, calling for" the adoption of plans to impose a law under the supervision of the General Command of the Armed Forces that refuses all interventions and pressures for some parties that they are trying to manage the situation according to their interests. "