Delegation led by al-Sudani visits Erbil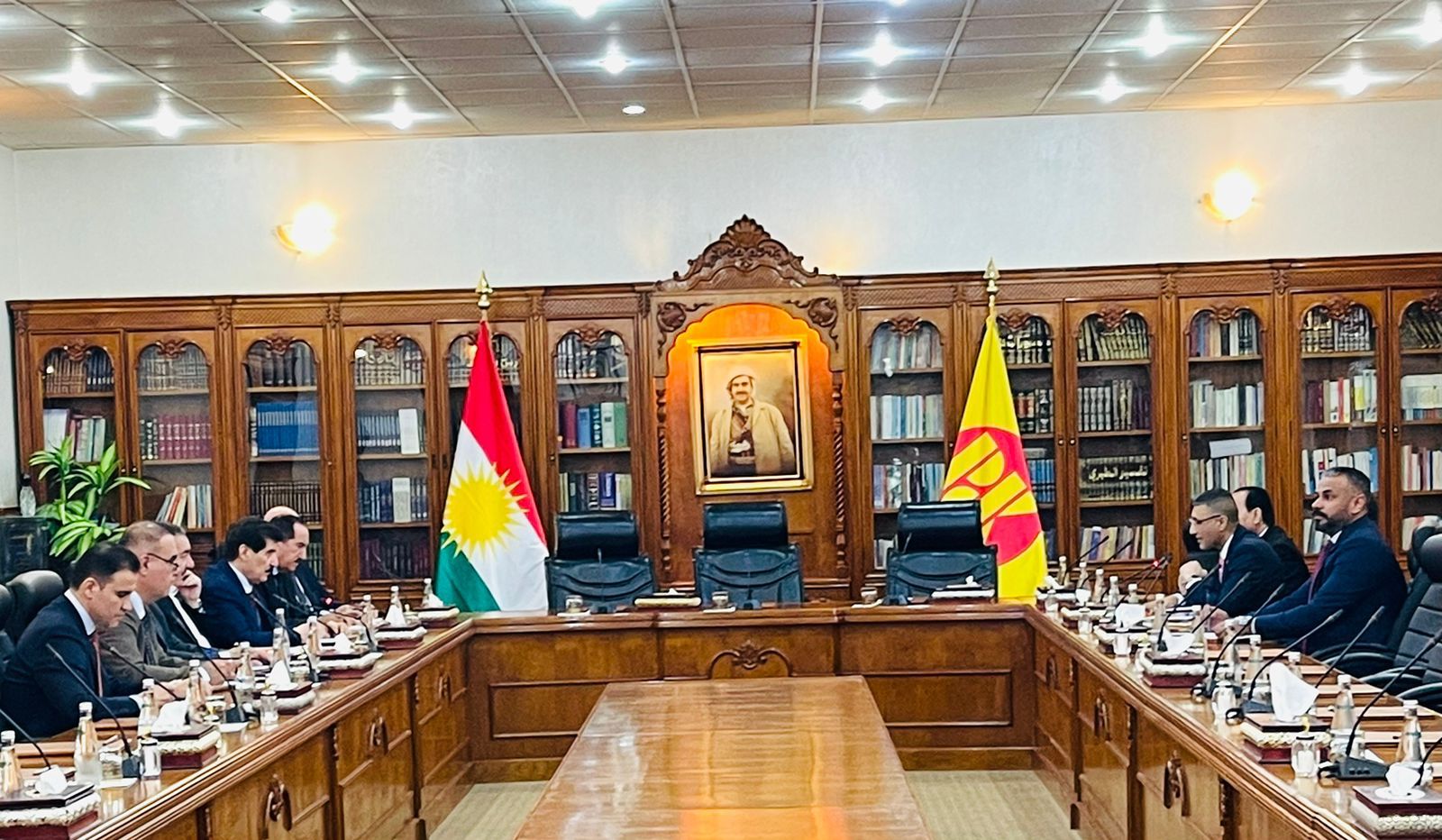 2023-09-13T20:41:24+00:00
Shafaq News / A delegation from the Al-Furatien Movement, led by Prime Minister Mohammed Shia Al-Sudani, visited Erbil, the capital of the Kurdistan Region, where they held discussions with leaders from the Kurdistan Democratic Party.
The delegation was headed by Deputy Secretary-General of the Al-Furatien Movement, Bashar Al-Saadi, and included members Hamza Ali and Haider Attiya, according to a statement.
Al-Saadi emphasized that the visit was part of Al-Furatien's strategy to strengthen relations with national political forces. The delegation conveyed the greetings of Al-Furatien's Secretary-General and Prime Minister Al-Sudani to the people of the Kurdistan Region of Iraq and its political leaders.
The discussions between the two sides covered general political conditions and the requirements for nation-building in a manner that ensures the rights of citizens. They also exchanged ideas and visions to find solutions to ongoing challenges, aiming to minimize them and pave the way for development and improved services for citizens nationwide.
Al-Saadi pointed out that the visiting Al-Furatien delegation aims to move beyond the term "outstanding issues between the central government and the region," aligning with the Prime Minister's vision on this matter.
The statement noted that the leadership of the Kurdistan Democratic Party conveyed their greetings to the Secretary-General of the Al-Furatien Movement, Al-Sudani, wishing him success in his governmental work and the implementation of his policy agenda.