Clash erupts as SF disperse protest in Tahrir Square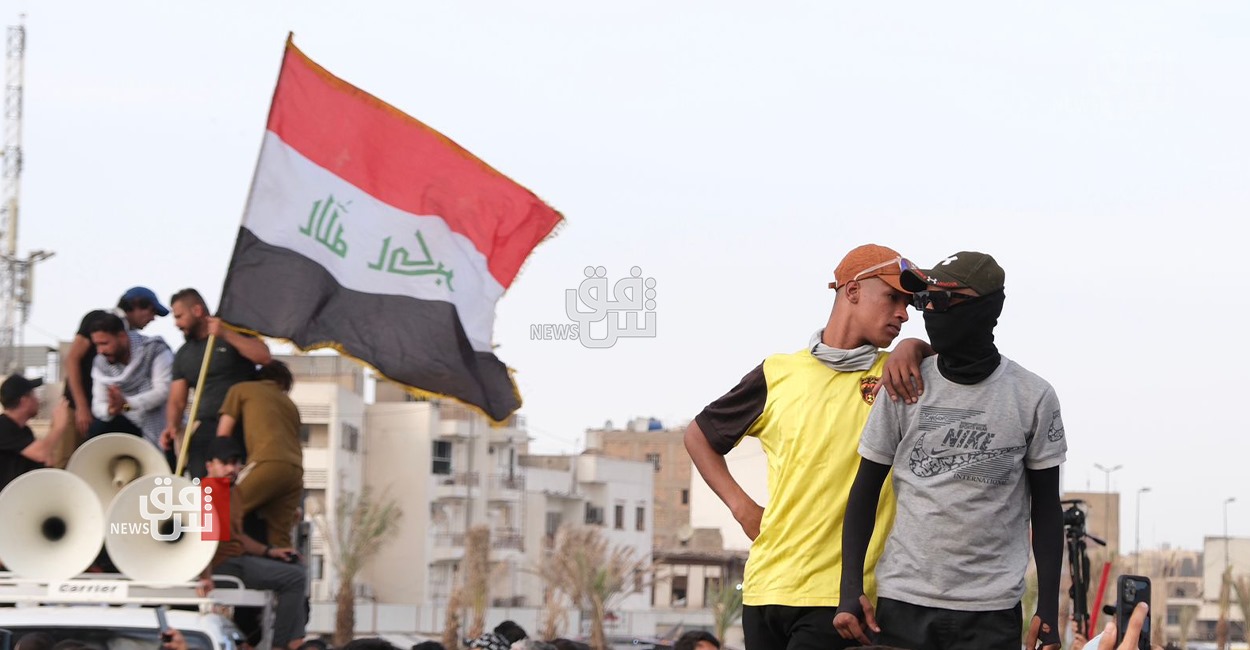 2023-10-01T16:35:41+00:00
Shafaq News / Security forces cleared a demonstration at Tahrir Square in central Baghdad, employing sound grenades after clashes and confrontations led to injuries and arrests.
An anonymous security source informed Shafaq News agency that security forces pursued groups of protesters attempting to block the road towards Tayaran Square using rubber bullets, describing the scene as a cat-and-mouse operation. The responsible forces deployed sound grenades into the air to disperse them from the square, resorting to rubber bullets and sound grenades towards Tayaran Square.
The source also revealed that the protest deviated from its peaceful nature, as some protesters began hurling water bottles and stones at security personnel. Notably, security forces apprehended three instigators of the disturbances within the vicinity of Tahrir Square. Simultaneously, two protesters sustained injuries during the dispersal of the Tahrir demonstration.
Earlier today, approximately 100 individuals gathered in Tahrir Square, the symbolic epicenter of protests that originated in October 2019. Security forces herded the protesters into Al-Ummah Park to prevent street blockades and disruptions to traffic flow.