Christians in Qaraqosh protest to disassociate Christian battalion from Babylon Movement leader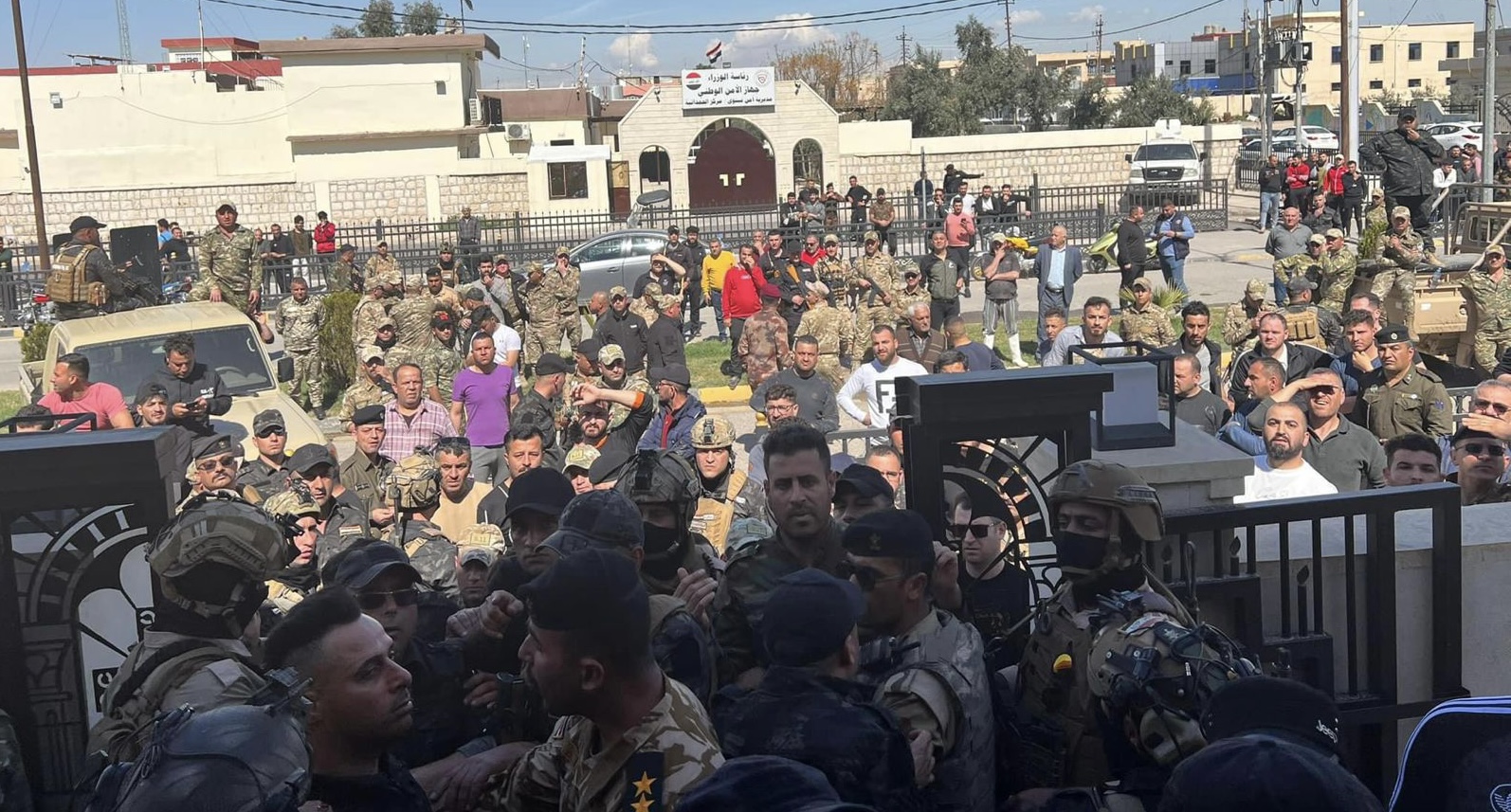 2023-03-11T14:41:05+00:00
Shafaq News/ Hundreds of Christians in the town of Qaraqosh staged a protest on Saturday demanding the disassociation of a Christian battalion linked to the leader of the Babylon Movement, Ryan Al-Kildani.
The Syriac Catholic Archdiocese of Mosul posted a brief statement on its official Facebook page, stating that "vigorous protests took place in front of the gate of the Syriac Catholic Archdiocese of Mosul in Qaraqosh, calling upon the bishop, the priests, and the church to intervene and resolve the issues facing the 13th battalion within the 50th Brigade of the Popular Mobilization Forces."
The 50th Brigade is affiliated with Ryan Al-Kildani, leader of the Babylon Movement.
Dozens of residents of Qaraqosh, as well as members of the Christian militia, gathered in front of the Virgin Mary Church in Qaraqosh, which is located in the Hamdaniya district (30 km east of Mosul), to demand the separation of the 13th battalion from the 50th Brigade.
Protesters raised banners and flags, chanting slogans demanding the battalion be connected, as it was previously, to the cabinet in order to end Al-Kildani's interventions in the judiciary affairs of Hamdaniya, whether politically, administratively, or in terms of services, by imposing administrative figures that he nominates."