Change in iperations for the Hussein processions in Dhi Qar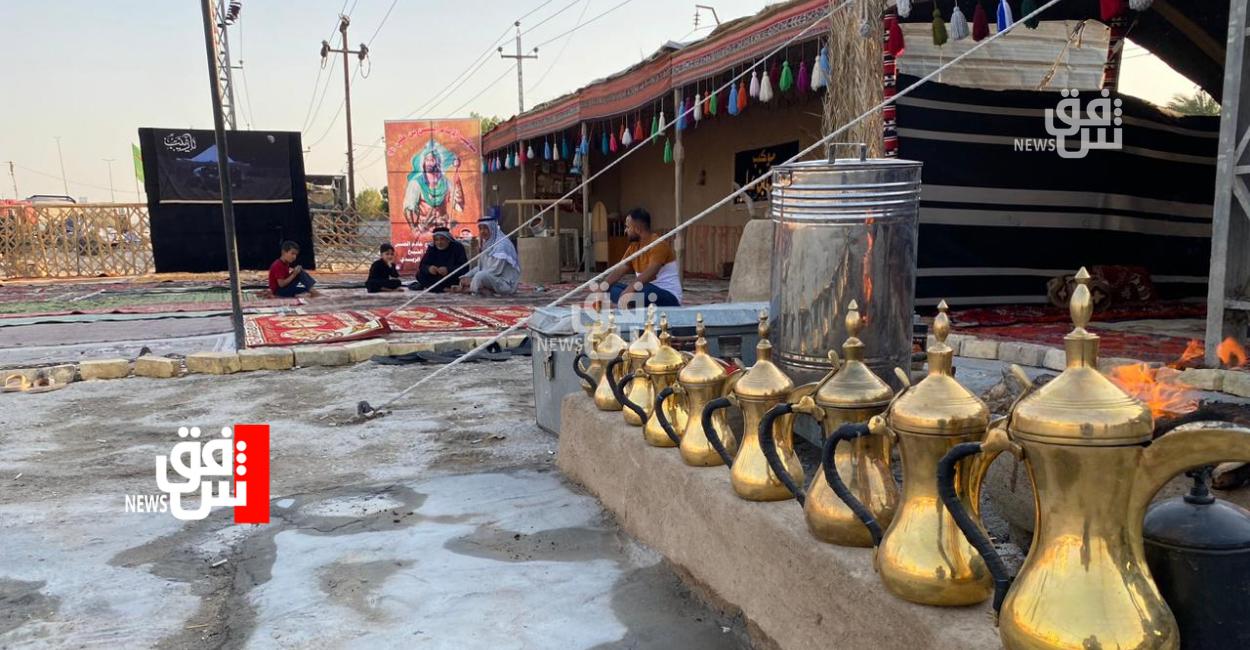 2023-08-24T20:41:26+00:00
Shafaq News / The Association of Hussein Processions in Dhi Qar Province announced on Thursday a "change" in its operations for receiving visitors during the Arbaeen pilgrimage. Meanwhile, the local government of Dhi Qar faced criticism due to the insufficient services it provided.
The President of the Association of Hussein Processions in Dhi Qar Province, Basim Hashim Hashim, stated in an interview with Shafaq News Agency, "the officially registered number of Hussein processions in the center, districts, and areas of Dhi Qar province, which provide services on the route for visitors heading to the holy city of Karbala, is 3000 different types of processions."
He added, "the majority of the processions providing services to visitors this year have shifted their operations to the nighttime due to the heat of the weather. The timing of walking by the visitors has changed to walking at night and resting during the day."
Hashim continued by saying that "security forces are well deployed as part of the prepared plan to protect the visitors, and no violations have been reported so far, especially concerning deviant religious groups."
The President of the Hussein Processions Association in Dhi Qar explained that "this year's service has witnessed fluctuations in the provision of public services by the local government to the Hussein processions serving the visitors. The water supply was not at the required level, and the electricity supply, which exhausted us greatly this season."
Shia Muslims commemorate the Arbaeen pilgrimage forty days after Ashura, which marks the martyrdom of Imam Hussein along with his family and companions in the event of Taf. This took place at the hands of the Umayyad caliphate's army, led by Yazid bin Muawiya, in the year 61 AH (680 CE).