CBI governor ousted from his position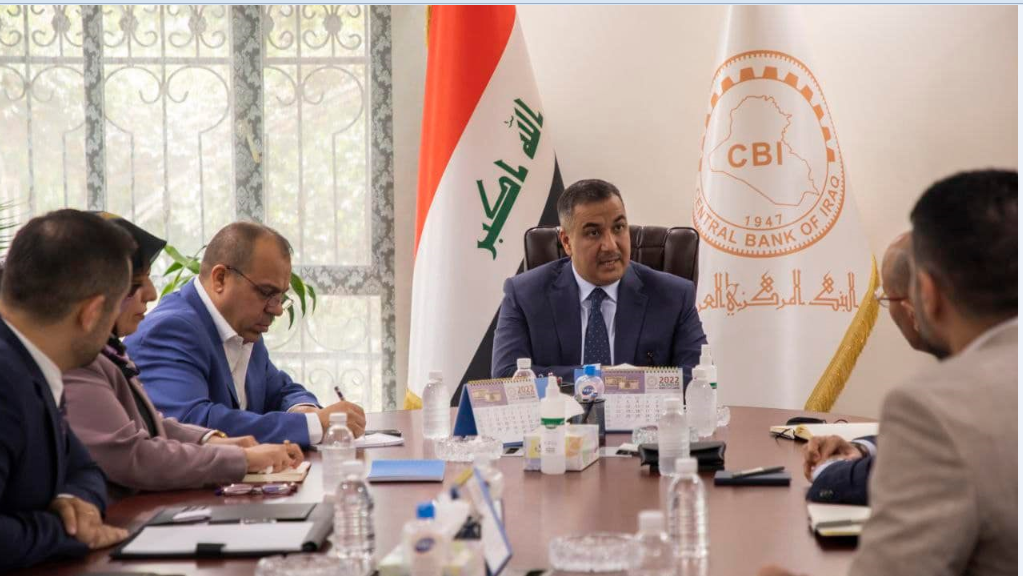 2023-01-23T06:29:55.000000Z
Shafaq News / Iraq's Prime Minister, Mohammed Shia al-Sudani, ousted Mustafa Ghalib Makhif as governor of the Central Bank of Iraq.
The Prime Minister assigned Ali Mohsen al-Allaq to replace him.
It is worth noting that al-Sudani announced taking on several new steps to address the dollar exchange rate crisis.
On Sunday, the Prime Minister chaired a meeting with the Federation of Iraqi Chambers of Commerce to ponder solutions for the Iraqi dinar's devaluation.
The meeting, according to a readout issued by al-Sudani's bureau, was attended by the Governor of the Central Bank of Iraq, and the Directors of the Border Crossings Authority, the General Commission of Taxes, the Iraqi Customs Authority, and the Authority Trade Fairs.
The meeting, the readout said, issued a set of recommendations to "stabilize the foreign currency exchange rate, stop manipulation, and prevent damaging the national economy."
It agreed on involving the Chambers of Commerce and the Federation of Industries in the Ministerial Council of Economy sessions, representing the private sector.
The next meeting, the readout said, will also include the Real Estate Registration Department, the Registrar of Companies, Industrial Development, The National Investment Commission, and the Rafidain and Rasheed Banks.
The attandees recommended opening a new Foreign Currency Selling Window for small traders by the Trade Bank of Iraq (TBI).
The Central Bank will also supply the Trade Bank of Iraq (TBI) with an additional $500 million to open credits for small merchants and rely on the initial invoice and account number of the final beneficiary of the credit for review.
The meeting agreed to provide facilities to importing procedures, reduce the requirements for opening letters of credit, and cancel the General Commission of Taxes order to impose delay fines on importers.
"This meeting will be held weekly to follow up on developments, implement these decisions, and add the agencies mentioned above to attend the meeting," it said.
In addition, the Prime Minister stated that the coping with the currency fluctuations is a shared responsibility with "ethical and patriotic dimensions".
al-Sudani laid emphasis on reviewing the tax agency's work to ensure its follows the legal regulations, stressing that the government will not tolerate any harm to the public.
He expressed the government's determination to carry out economic reforms and address the deterioration caused by wrong decisions in previous years.