Barzani and Salih: Approving the budget is a "Positive Step"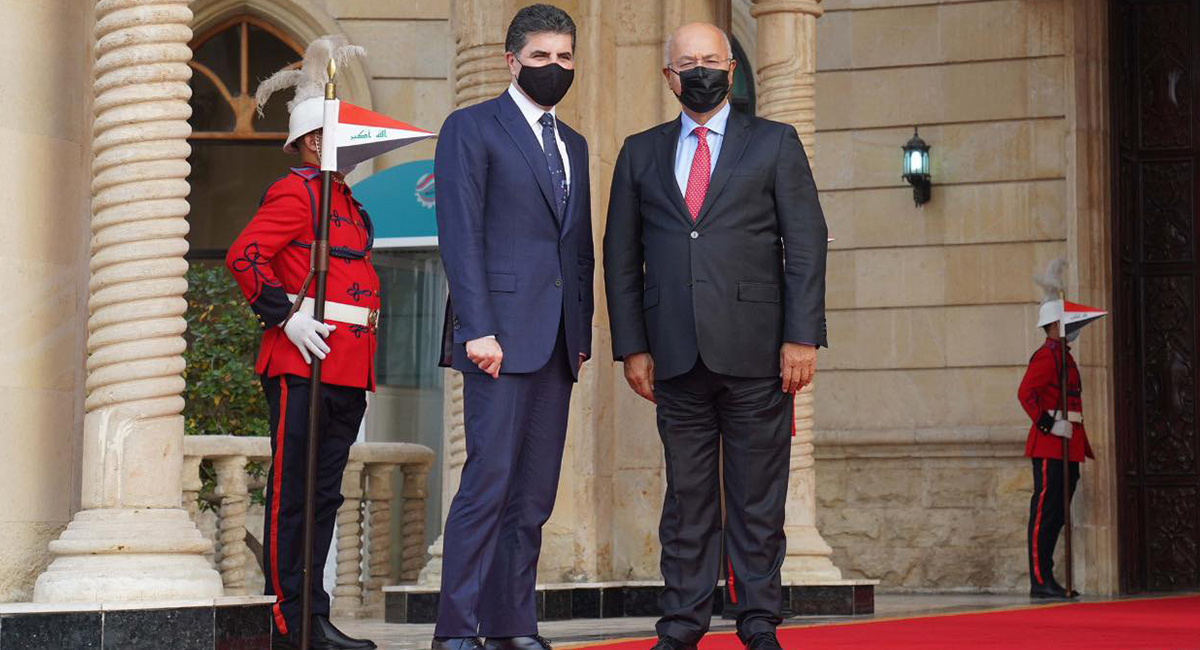 2021-04-10T18:23:45+00:00
Shafaq News/ The President of the Republic of Iraq, Barham Salih, and the President of Kurdistan Region, Nechirvan Barzani, highlighted the importance of implementing the provisions of the Federal Budget bill.
The two sides met earlier today, Saturday, in the Salam Palace in the Iraqi capital, Baghdad.
A readout of the meeting issued by the Iraqi Presidency said that the two Presidents discussed the political, economic, and security updates in Iraq and Kurdistan, stressing the importance of dialogue to enhance stability, guarantee the security of the citizens, maintain their subsistence.
The meeting placed emphasis upon implementing the provisions of the Federal Budget law, deeming its approval as a "positive step" towards resolving the pending differences between the Regional and the Federal Governments.
Barzani and his host discussed the forthcoming legislative elections, stressing the need to create a conducive atmosphere that secures just, fair elections that reflect the will of the voters.
A readout issued by the region's Presidency said that Barzani discussed with his host the recent developments in the Iraqi arena and the legislative elections scheduled to take place later this year in October.
"The meeting stressed the importance of laying the ground for a transparent and fair election that represents the voters' will to overcome the crises and the differences and secure stability."