Barzani advocates learning from past mistakes to build "stronger Iraq"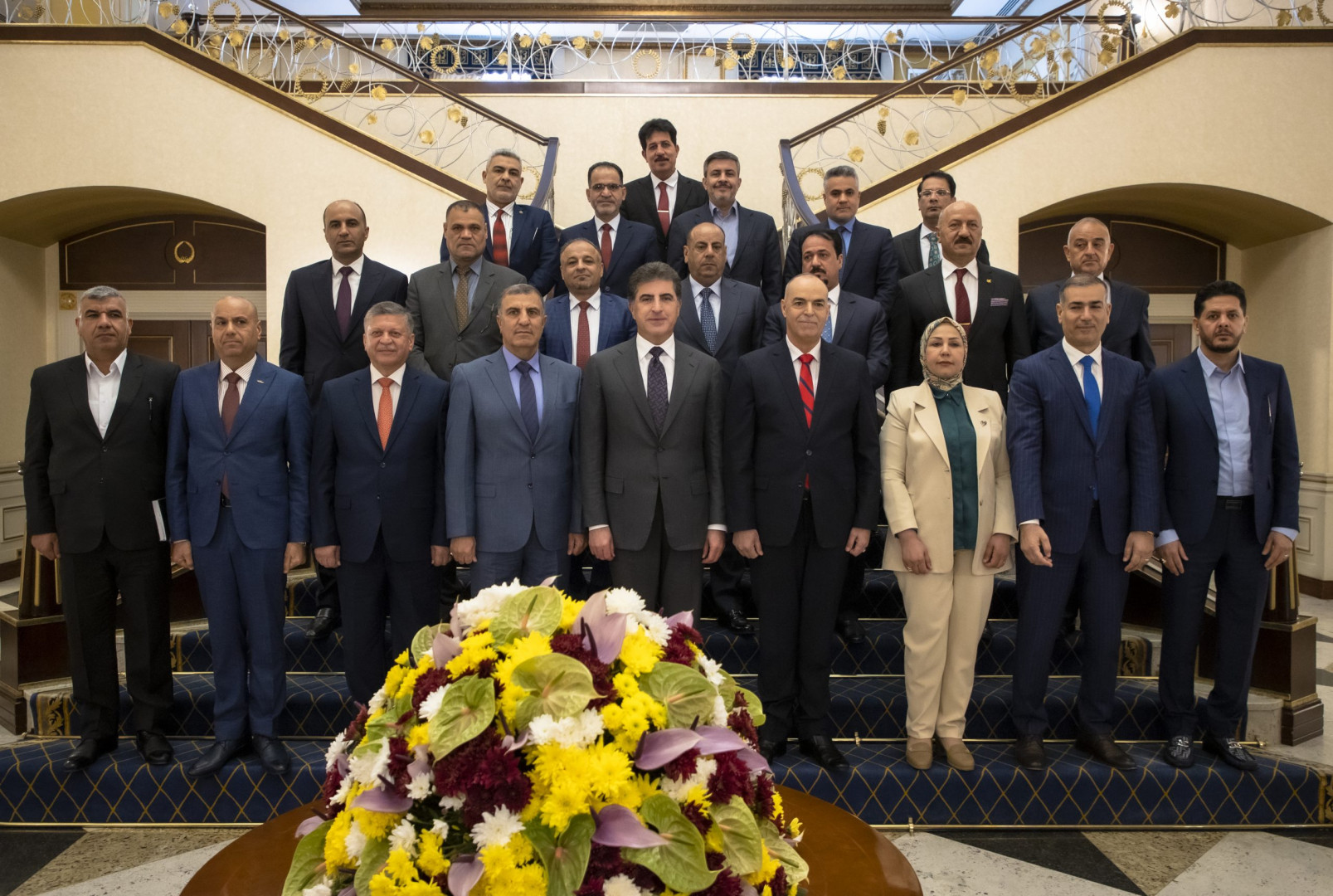 2023-05-07T13:17:13+00:00
Shafaq News / Kurdistan Regional President Nechirvan Barzani emphasized the necessity of learning from past mistakes in governing and constructing Iraq during a meeting with a delegation from the National Defense College on Sunday, marking 20 years since the liberation of Iraq from the Ba'ath regime led by Saddam Hussein by American forces and their allies.
A statement issued by the presidency indicated that President Nechirvan Barzani welcomed the delegation from the National Defense College, an educational and training institution affiliated with the Iraqi Ministry of Defense. The college's students consist of military personnel, officials, advisers, and administrators from various governmental ministries and institutions, receiving certification in defense and management.
The statement added that during the meeting, President Barzani expressed his delight at the delegation's visit to the Kurdistan region and emphasized the importance of strengthening relations between military institutions and other sectors throughout Iraq, including the Kurdistan region. Barzani commended the college's educational program, which is founded upon national and scientific principles.
The regional president stressed that, two decades after Iraq's liberation, it is crucial to benefit from the lessons of the past by implementing a clear and collaborative plan to forge a better future and ensure the participation of all constituents in managing and building the country.
Expressing gratitude for the visit to the Kurdistan region, the delegation praised President Barzani's role and his national perspectives on the overall situation in Iraq.