Barzani: Baghdad- Erbil differences can be solved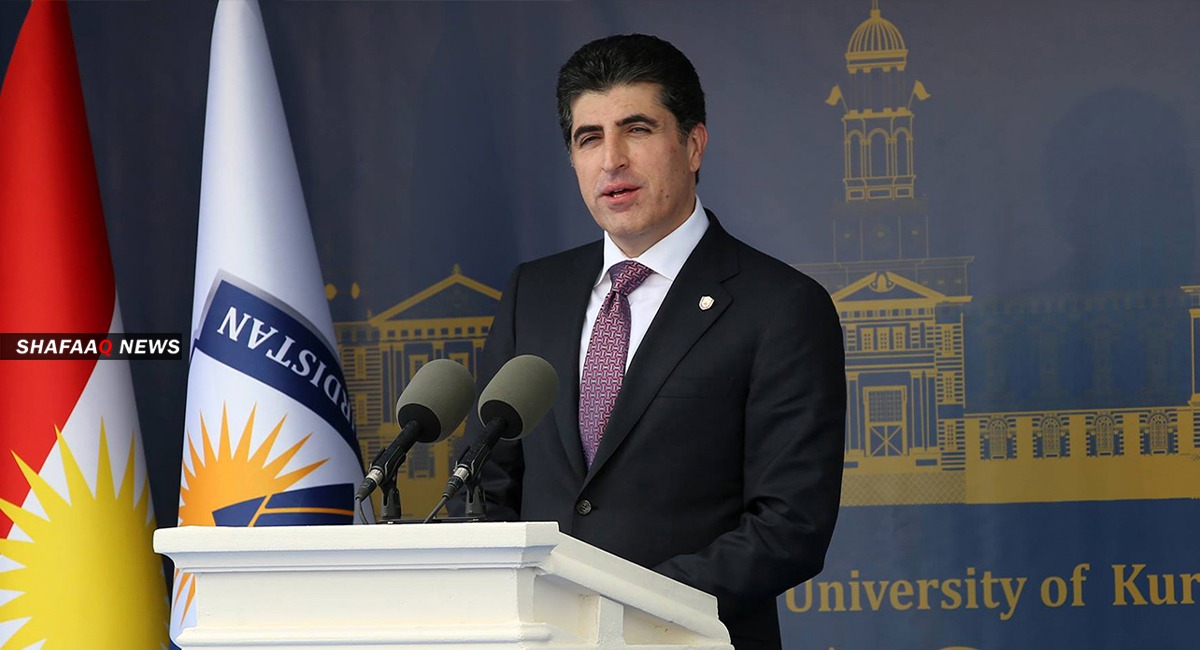 2023-02-19T10:55:59+00:00
Shafaq News / The President of the Kurdistan Region, Nechirvan Barzani, on Sunday said that the differences between Baghdad and Erbil are not hard to be solved.
Barzani's statement came in a press conference he held to discuss the outcomes of his participation in the Munich Security Conference.
The President described the meetings he held on the sidelines of the Conference as very "important", noting that they focused on the Baghdad-Erbil differences, which the International community is willing to help address.
"The international community believes that it is necessary, from a political point of view, to consolidate stability in the country, and that resolving the differences between Erbil and Baghdad will pave the way for more stability, which is true."
The President added, "We have confirmed that the Kurdistan Region supports the current Prime Minister and the Iraqi government, and wants to resolve the differences with Baghdad based on the constitution. We hope that Baghdad will share the same opinion and make serious efforts in this regard."
Barzani said that all the parties emphasized the need for unity among Kurdish ranks, to be able to address the problems with the Federal government.
The meetings also discussed the ongoing Russian-Ukrainian war and its repercussions on the field of energy. In this regard, Barzani stressed that Iraq and the Kurdistan Region can play a pivotal role to absorb the crisis.
According to the statement, Barzani said that the international community still considers terrorism a huge threat, which he agrees on.
Regarding his meeting with Iraq's Prime Minister Muhammad Shia al-Sudani at the Munich conference, President Barzani said that they agreed on the need to resolve the differences between the regional government and the federal government as soon as possible, adding, "We are serious about addressing those differences with Baghdad based on the Iraqi constitution. The current federal government was formed in partnership between the Kurdish, Shiite, and Sunni parties. We all agreed on its program, we wrote it and signed it."
"We demand and hope that the agreement that we wrote will be implemented," Barzani said, noting that what distinguishes the current government is that for the first time, "we have a written political agreement. All parties, the Prime Minister and the Kurdistan Region must be committed to implementing it."