Barham Salih: a letter of thanks to the security forces in Shilan's case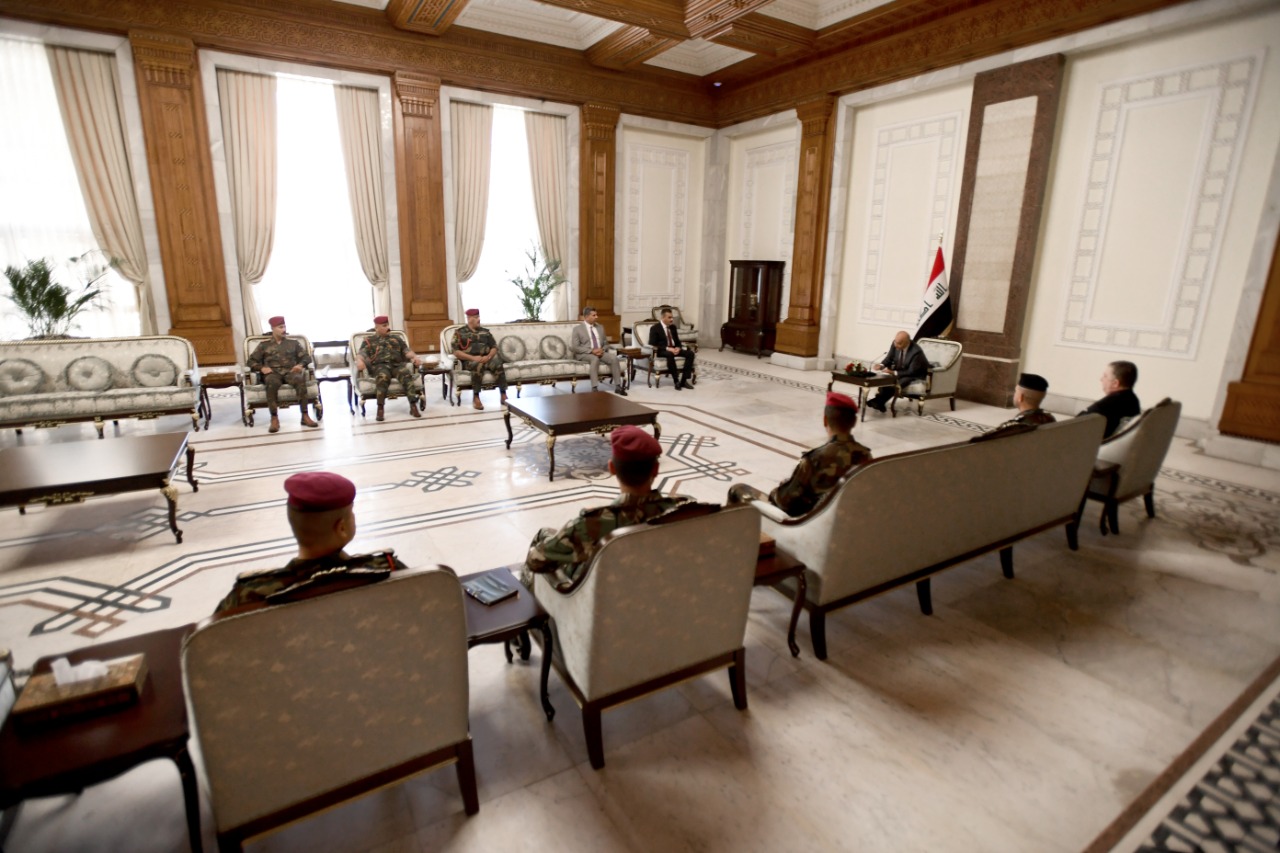 2020-09-20T13:19:25+00:00
Shafaq News / On Sunday, the President of the Republic, Barham Salih, appreciated the security force's response and coordination with Kurdistan to arrest the criminal responsible for killing the pharmacist, Shilan Dara Raouf, and her family in the capital, Baghdad.
In a statement received by Shafaq News Agency, the Presidency of the Republic said that President Barham Salih received, today, at Baghdad Palace, officers of the security team that arrested the perpetrator of the crime known as "Al-Mansour's crime," against the Raouf family.
The statement added, "The President of the Republic appreciated the speedy response of the security forces and coordination with the Kurdistan Region in following up which led to the arrest of the perpetrator," noting that "what happened was a horrific crime that shook public opinion. "
Saleh stressed "the important role of the security forces in providing stability to the citizens," stressing his full support for the security and judicial services."
The statement added that President Barham Salih "listened to a detailed explanation from the members of the security team regarding the crime, indicating that" He presented a letter of thanks in appreciation of their efforts.
On September 15, unidentified gunmen killed the pharmacist Dr. Shilan Dara Raouf, and her parents inside her house in the Mansour neighborhood, Baghdad.
Later, a security source told Shafaq News agency that a force from the Iraqi Intelligence, in cooperation with the anti-terrorist forces in Kurdistan Region, had arrested the perpetrator.