Baghdad and Paris sign strategic partnership agreement – Iraq's PM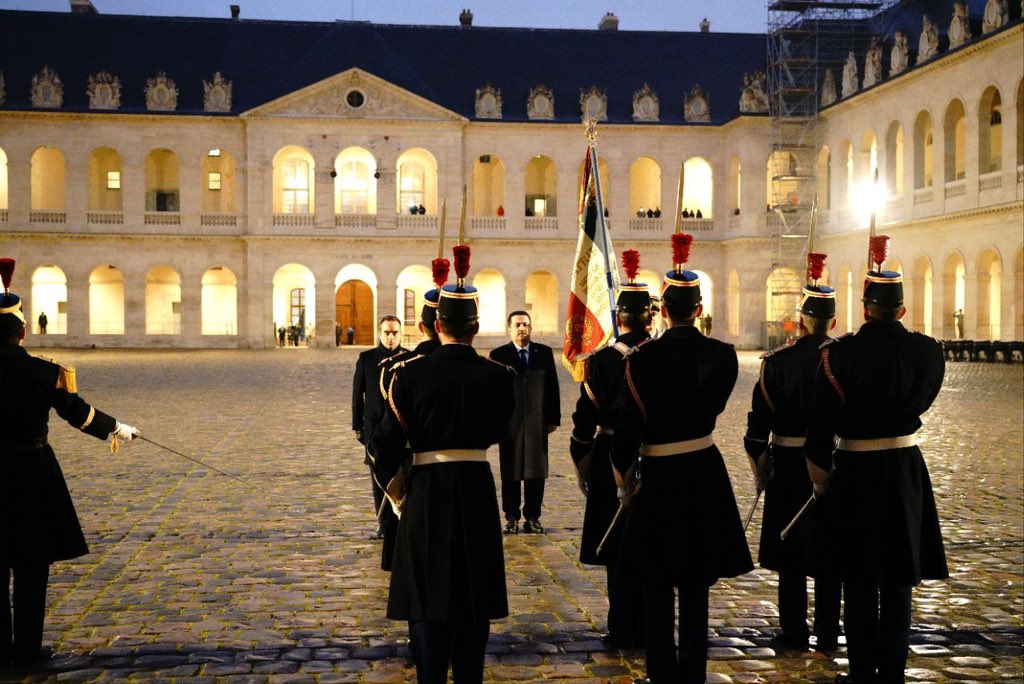 2023-01-26T21:11:17+00:00
Shafaq News / On Thursday, Iraq and France signed a comprehensive strategic partnership agreement, the Iraqi Prime Minister, Muhammad S. al-Sudani, announced.
"A short while ago, my friend (French President Emmanuel) Macron and I signed the strategic partnership agreement, which sets out a road map to expanding the cooperation between our two countries in various fields," Al-Sudani tweeted.
The prime minister added that Baghdad would continue working "with friends for building serious partnerships that guarantee to achieve economic reform and sustainable development in Iraq, as we planned in the government program."
Iraqi Prime Minister Mohammed Shia al-Sudani arrives in France on Thursday for energy and security talks with President Emmanuel Macron.
Al-Sudani said his visit aims to "activate the agreements" between oil-rich Iraq and France, ", particularly in the transport, energy, and investment sectors."
Those include the construction of oil and gas processing facilities with the capacity for electricity production, along with a one-gigawatt photovoltaic power plant.
Security will also be discussed, with Al-Sudani saying talks will include "training and development of Iraqi security capabilities, as well as in the field of arms purchases."
However, a source revealed earlier today that the Iraqi prime minister would ask Paris to mediate ease of the restrictions introduced by the New York Federal Reserve on international dollar transactions by Iraqi commercial banks.
"Prime Minister al-Sudani will ask France to mediate between Iraq and US," the source told Shafaq News Agency, "the dollar crisis is becoming a concern for al-Sudani and the Coordination Framework. If left untreated, the crisis might topple al-Sudani's government prematurely