Baghdad, Erbil sign agreement to pay KRI employee salaries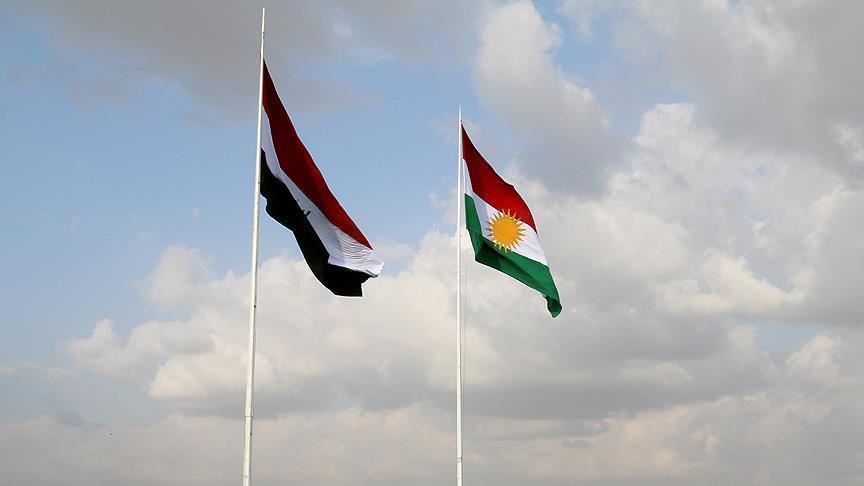 2023-09-05T20:41:16+00:00
Shafaq News / The Ministry of Finance announced on Tuesday that it has signed a loan agreement with the Kurdistan Region to cover the salaries of its employees.
In a statement, the ministry stated, "In accordance with the approval of the Council of Ministers and the implementation of its decision numbered (23500) in its session held on Sunday, September 3, 2023, the Rafidain and Rashid banks will sign a loan agreement with the Ministry of Finance in the Kurdistan Region to cover the salaries of the region's employees, with a guarantee deposit provided by the federal Ministry of Finance, to be settled from the region's dues after their commitment to the provisions of the budget law."
The ministry added that it is "keen to ensure the financial rights of all citizens and employees in accordance with the regulations and instructions stipulated, and thus the decision of the federal government to disburse financial loans to the Kurdistan Regional Government as salaries for its employees."
Furthermore, the ministry called on the Kurdistan Regional Government's representation to coordinate with the mentioned banks for the purpose of signing the loan agreement referred to in the decision during the ongoing discussions.
"The Ministry of Finance is implementing its procedures in accordance with what is stipulated in the Federal General Budget Law No. 13 for the year 2023, including securing the financial rights of its beneficiaries." It also emphasized, "the government is keen to meet the requirements of employees in the Kurdistan Region as part of financial reforms aimed at enhancing economic growth".
Earlier today, the Kurdistan Regional Government announced that it had received a transfer of 598 billion dinars from the federal government to finance employee salaries.