Asa'ib Ahl al-Haq reveals the reason behind its absence from Al-Kadhimi's meeting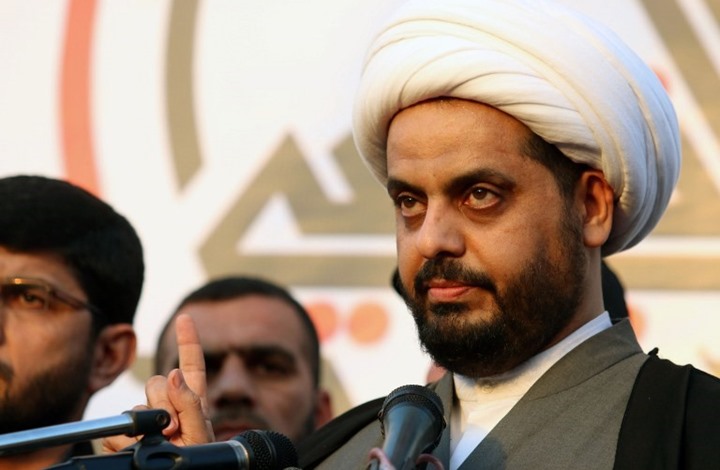 2020-08-16T14:33:17+00:00
Shafaq News/ Asa'ib Ahl al-Haq Movement, led by Qais Khazali, revealed on Sunday, the reason behind its absence from a meeting that included armed factions, political forces from Al-Fatah coalition and Prime Minister Mustafa Al-Kadhimi, at Al-Fatah's leader, Hadi Al-Amiri, last night.
A leader of the movement, Saad Al-Saadi, told Shafaq News agency, "The reason behind the absence of Asa'ib Ahl al-Haq Movement for the meeting is a result of bad coordination and timing".
Al-Saadi denied that the movement boycotted Al-Kadhimi's meetings, adding, "We are the ones who voted for him in the parliament".
Regarding what was discussed in the meeting, Al-Saadi said, "The meeting was held to discuss the schedule of Al-Kadhimi's visit to the United States of America", adding, "The meeting stressed the necessity of discussing the implementation of the Iraqi parliament's decision to remove all foreign forces from the country, with President Trump and the US administration".
Al-Kadhimi is scheduled to visit the US to meet President Donald Trump on August 20.
The Shiite forces, who are close to Iran, are calling for the removal of American forces from the country, against the backdrop of the assassination of the commander of the Iranian Quds Force Qassem Soleimani, and the deputy head of Al-Hashd Al-Shaabi, Abu Mahdi al-Muhandis, in an American airstrike near Baghdad International Airport on the third of last January.