Armed factions in Iraq announce targeting of U.S. base in Syria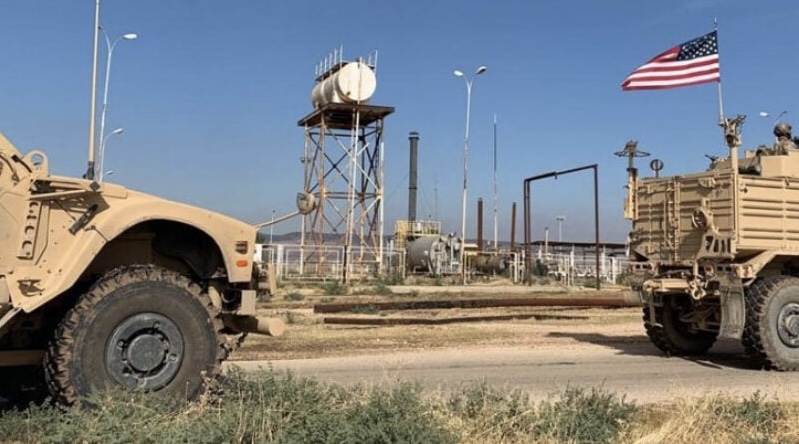 2023-11-21T17:59:44+00:00
Shafaq News/ On Tuesday, the "Islamic Resistance in Iraq" declared the targeting of the American "Al-Shaddadi" base in Syria.
In a statement, the armed factions reported that their fighters "successfully targeted the American occupation base in Al-Shaddadi, located south of the Syrian city of Al-Hasakah, with missiles, resulting in direct hits."
The statement did not provide further details on the nature of the attack or the extent of the damage caused.
In solidarity with Palestine, the Islamic Resistance in Iraq, Lebanese Hezbollah, and Houthi forces in Yemen—three pro-Iranian groups—have conducted various operations, such as missile launches and drone attacks.
The Islamic Resistance in Iraq has intensified its attacks on American bases in Iraq and Syria, focusing on Ain al-Assad and Harir bases. The Ansar Allah group in Yemen launched missiles toward occupied territories, with Israel intercepting most of them.
In Lebanon, the conflict between Israel and Hezbollah revolves around "Lebanon's right to liberate its lands." Hezbollah's strikes targeted the Shebaa Farms and Kfarshouba Hills, areas still under Israeli occupation. Approximately 75 Hezbollah members were killed in southern Lebanon confrontations, where they successfully destroyed Israeli watchtowers and military bases, inflicting casualties on Israeli soldiers.
Amidst these developments, Iran's persistent threats to expand the conflict have created a complex diplomatic landscape. Although the U.S. publicly supports Israel's right to self-defense, recent diplomatic efforts, including visits by Secretary of State Anthony Blinken to Arab countries, indicate a growing attempt to mitigate tensions.