An Iraqi government fund for reconstructing Sinjar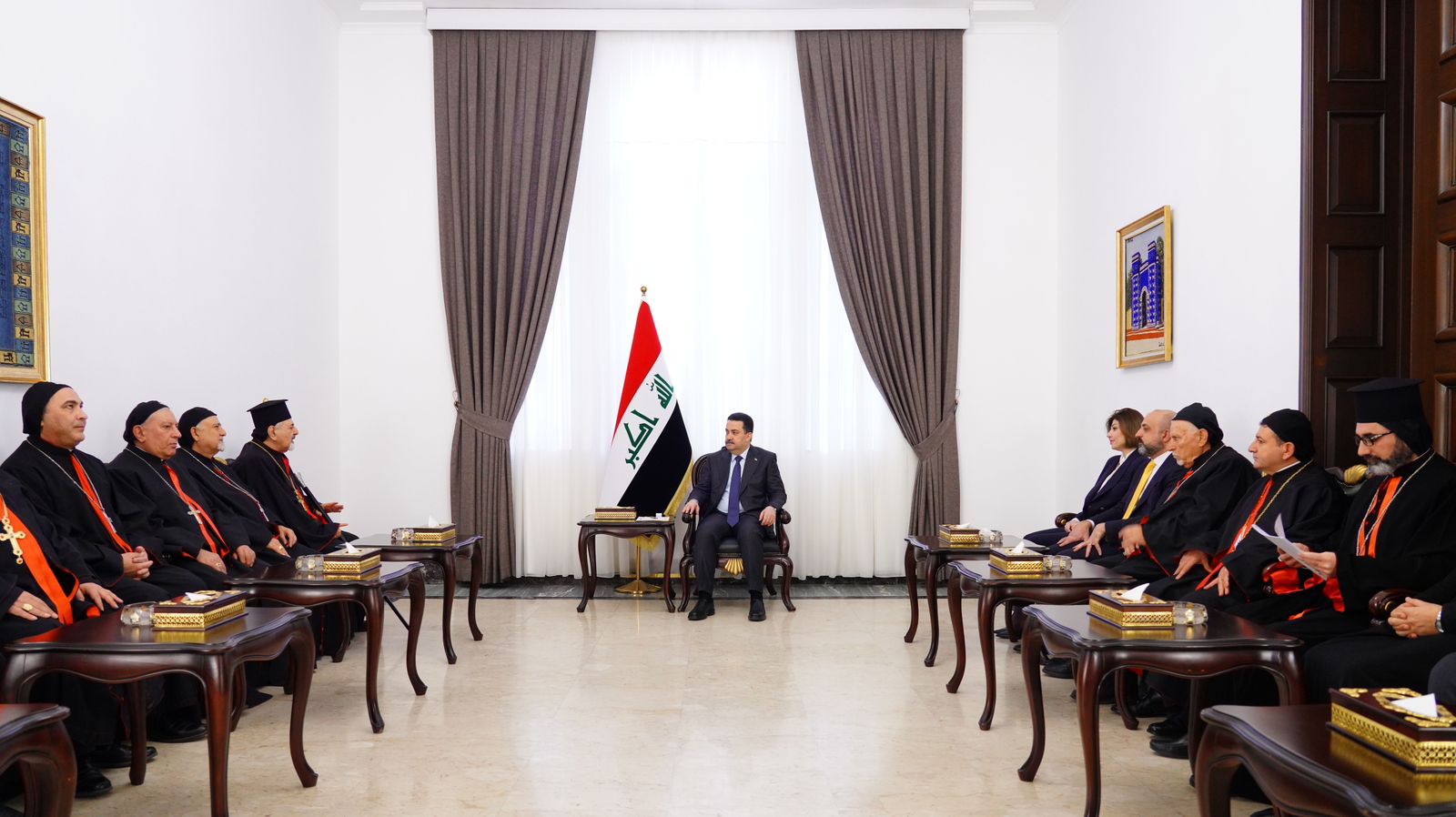 2023-02-08T12:38:52.000000Z
Shafaq News/ On Wednesday, the Iraqi Prime Minister, Muhammad S. al-Sudani, received Mar Ignatius Joseph III Yonan, the Syriac Catholic Patriarch of Antioch and all the East of the Syriacs, for the Syriac Catholic Church and his accompanied delegation.
Al-Sudani's media office stated that Al-Sudani, "Iraq is proud of its ethnic diversity and components." And the government intends to establish a fund for reconstructing the Nineveh Plain and Sinjar districts, which were destroyed during the war against ISIS.
The Patriarch praised the government's measures within 100 days, particularly in granting Yazidis and some Christians ownership of their houses.
Thousands of Yazidi families in the Sinjar district of Nineveh Governorate have been deprived of owning their residential lands since 1975 due to discriminative policies.
On 27 December, the Council of Ministers approved a decree that contributed to a comprehensive solution for Yazidis regarding land ownership.
The decree grants ownership of residential lands and houses to the occupants of the 11 residential collective townships: Khanasur (Al-Tamim), Dogri (Hattin), Burek (Yarmouk), Kohbel (Andalus) in Shimal subdistrict/Sinjar district, Tal-Qasab (Al-Baath) in Qairouan sub-district/Sinjar district, and Tal-Uzair (AlQahtaniya), Siba Sheikheder (Al-Jazeera complex) and Karzarak (Al-Adnaniya) Al-Qahtaniya subdistrict/Al-Baaj district, (Zorava) Al-Orouba and Dohola (Al-Qadisiya) in Shimal sub-district/Sinjar district, and Tal-Banat (Al-Walid) in Qairouan sub-district/Sinjar district.
The Iraqi Prime Minister said then, "the Iraqi government's decision to grant Yazidi Iraqis ownership of their houses in Sinjar, which they have been deprived of for more than 47 years due to the unjust exclusionary policies by the former dictatorial regime, comes in the context of the Iraqi government's clear and explicit endeavor, to protect the rights of the Iraqi components, especially the beloved Yazidi community in Sinjar and the Nineveh.