Al-Sudani welcomes historic Syriac Catholic Bishops' Council in Iraq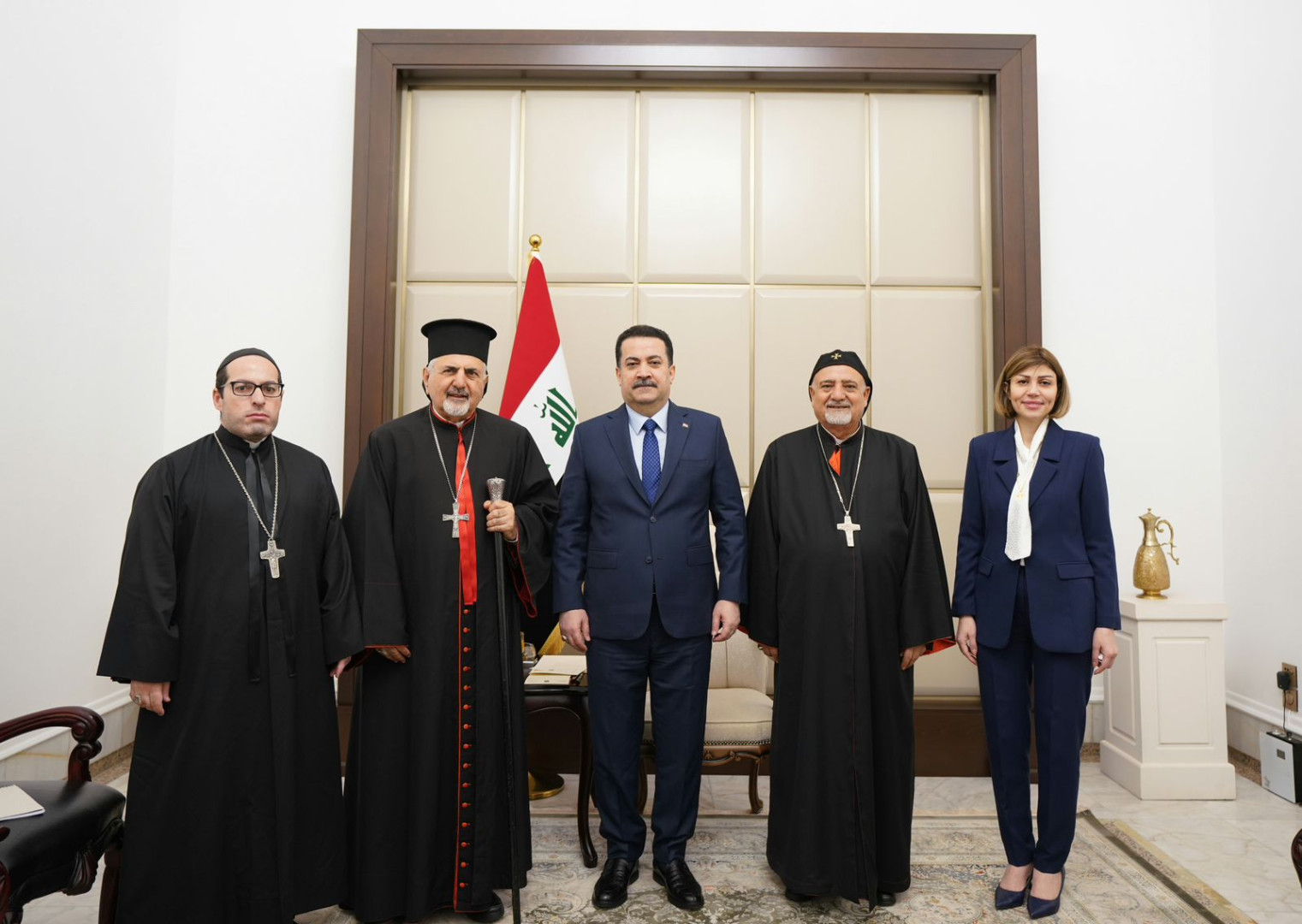 2023-08-17T09:34:57+00:00
Shafaq News / PM Mohammed Shia al-Sudani received Patriarch Ignatius Joseph III Yonan, the Syriac Catholic Patriarch of Antioch and All the East, along with his accompanying delegation, today, Thursday. The meeting took place in the presence of Minister of Migration and Displaced Persons, Ivan Fa'ek Jabro.
During the meeting, as per a statement released by his media office, al-Sudani emphasized the "authenticity of the Christian component within the fabric of the Iraqi people," adding that the government's objectives and responsibilities include sustaining intellectual and humanitarian convergence among all Iraqis and nurturing the noble coexistence of Iraq's diverse spectrum, with its unity and shared history.
The PM welcomed the desire of the Syriac Catholic Bishops' Council to convene for the first time in Iraq during its session this year. He affirmed that the ample diversity within the Iraqi population, transforming into a source of strength and cultural openness, enhances the solidarity of all the country's constituents.
Likewise, the Patriarch affirmed that recent attempts to provoke religious discord and desecrate sacred texts only represent a misguided minority. He stressed the responsibility of the international community to curb these disrespectful voices that sow animosity and hatred.
He also commended al-Sudani's interest in all segments of the Iraqi population, especially the youth.