Al-Sudani vows justice amidst Kirkuk turmoil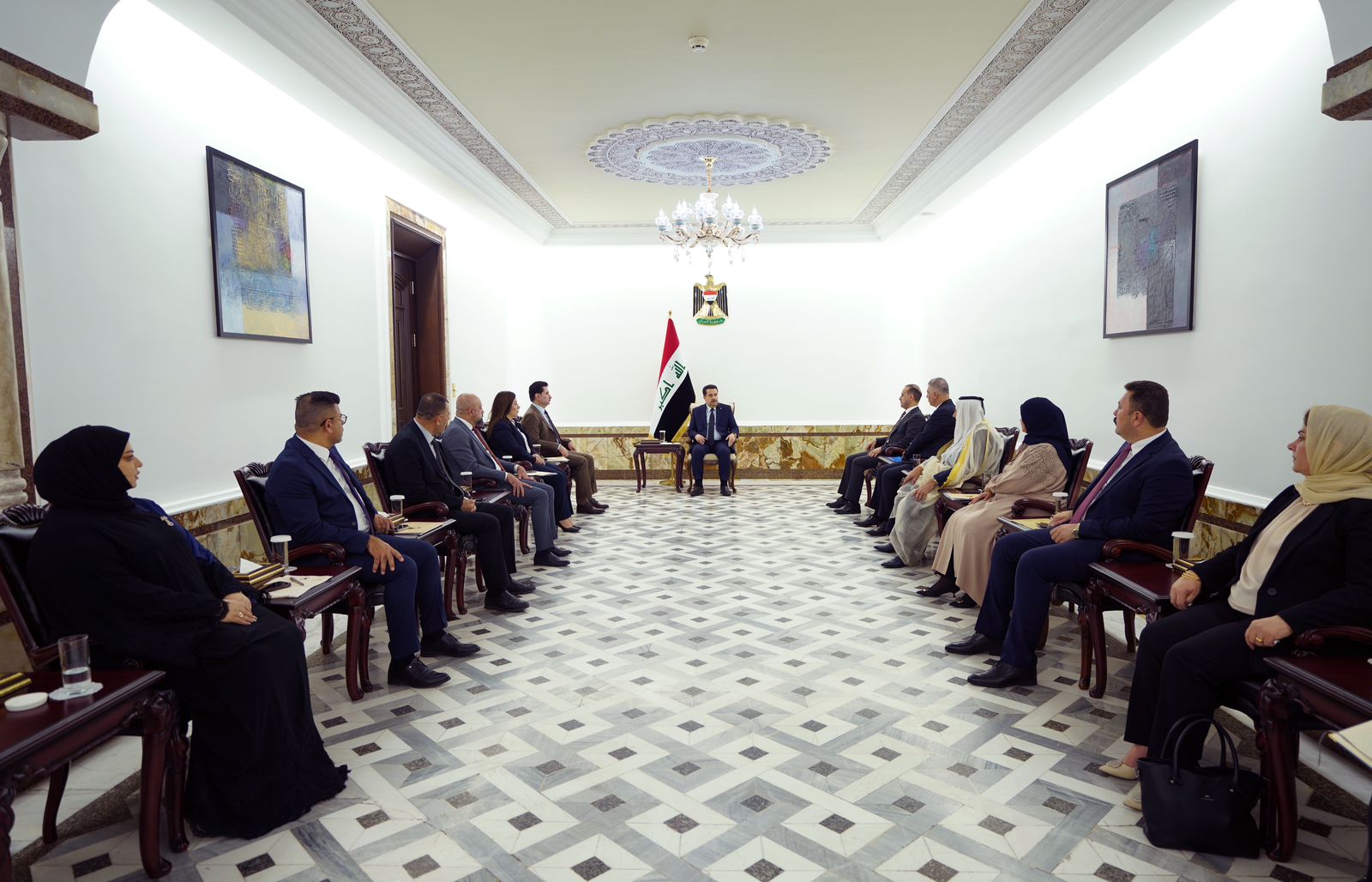 2023-09-03T20:31:35+00:00
Shafaq News / Prime Minister Mohammed Shia Al-Sudani of Iraq issued a stern warning on Sunday to the individuals responsible for the recent attacks and the incitement of discord in Kirkuk province, promising them a just legal penalty.
This declaration came during a meeting held in his office in Baghdad, where he received a delegation of members of parliament representing various components of Kirkuk. The meeting also included the presence of the Deputy Speaker of the Council, Shakhwan Abdullah.
The gathering delved into the recent developments in the province, scrutinizing its local circumstances, and emphasizing the paramount importance of preserving security, stability, and social harmony in a region characterized by its rich diversity of Iraqi ethnicities coexisting.
Al-Sudani reiterated that the security forces in Kirkuk, in all their forms and designations, are firmly committed to safeguarding the residents of the province and their rights to a dignified life, freedom of expression, and enjoying a secure environment marked by tolerance and acceptance of others, qualities that define the people of Kirkuk.
For days now, scores of protesters, aligned with various "Arab and Turkmen" political factions in Kirkuk, have blocked the main road connecting the province to Erbil. Their protest stems from the Kurdistan Democratic Party's intention to reopen its offices in Kirkuk in accordance with the political agreement made with the State Administration Coalition, which comprises the forces and political entities that formed the current federal government under the leadership of Mohammed Shia Al-Sudani.
Yesterday evening, Kirkuk witnessed the descent of dozens of Kurdish protesters in areas predominantly inhabited by members of the Kurdish ethnic group. They demanded the reopening of the road and the cessation of sit-ins outside the aforementioned headquarters. Regrettably, their demands were met with gunfire, resulting in casualties and injuries.
In light of the tensions accompanying the protests in Kurdish areas, Iraqi security authorities have imposed a curfew in Kirkuk province.