Al-Sudani to a Yazidi delegation: Iraq's constitution guarantees the rights of all communities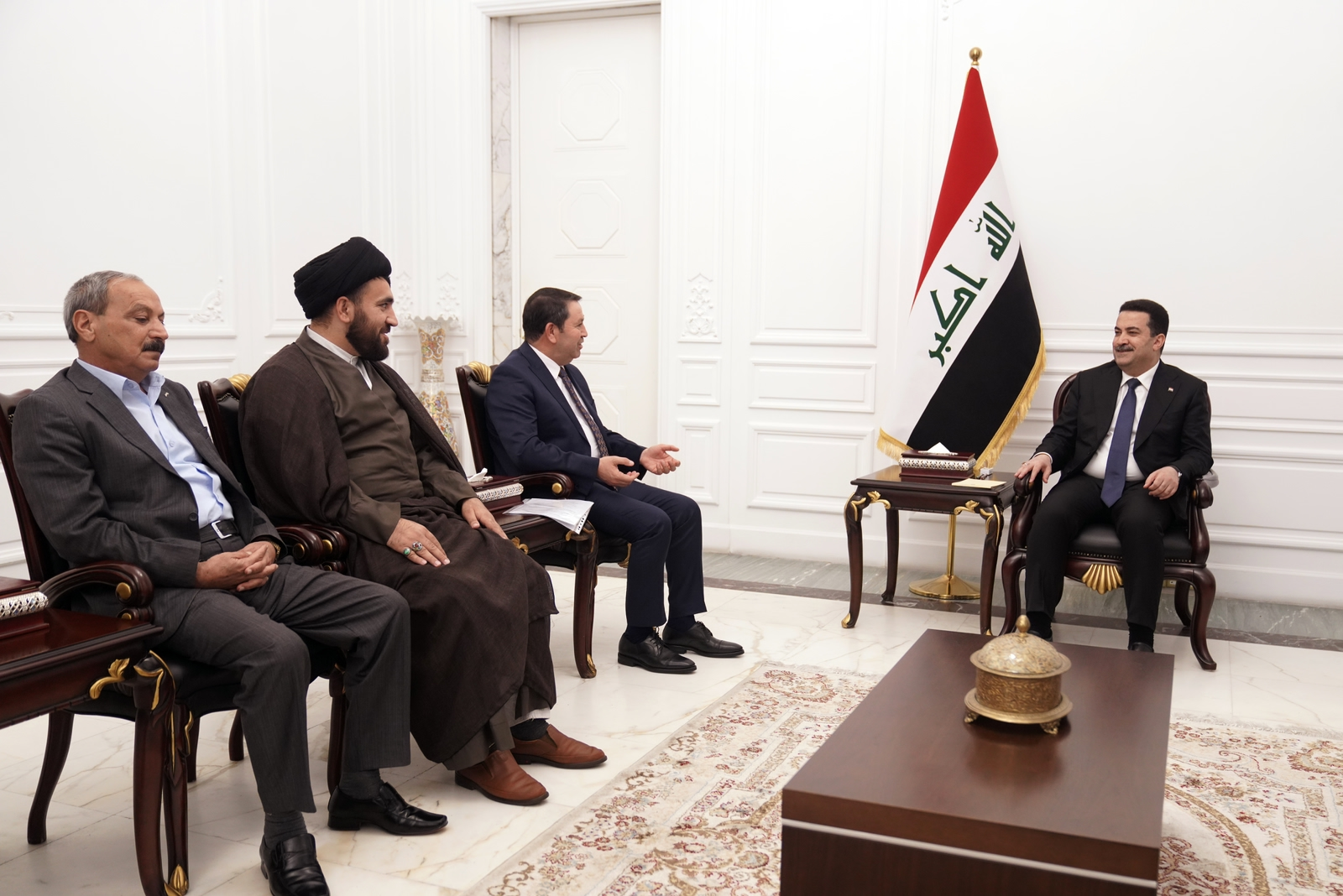 2023-01-09T13:55:39+00:00
Shafaq News/ The constitution safeguards the rights of all the communities in Iraq and the government spares no effort to institutionalize them, Prime Minister Mohammad Shia al-Sudani said on Monday.
Prime Minister al-Sudani's remarks came during a meeting with a group of Yazidi citizens in his bureau in the Iraqi capital city, Baghdad.
The delegation, according to an official readout, thanked al-Sudani for issuing a cabinet decree that granted them the ownership of the lands and properties usurped from them by the discriminatory practices of the former regime since the 1970s.
Al-Sudani listened to proposals made by the visiting delegation about the services, infrastructure, and security measures in their hometown and instructed the relevant bodies to keep tabs on them.
"The cabinet has made protecting the rights of the Iraqi communities a priority in its program; the Yazidi community, which endured the worst crime ISIS committed against humanity, is included," he told his guests.
The prime minister assured the delegation that the communities' rights are safeguarded by the constitution, stressing that the government works to embed an infrastructure that entails programs and services for all Iraqis.