Al-Sudani: the dinar's depreciation is temporary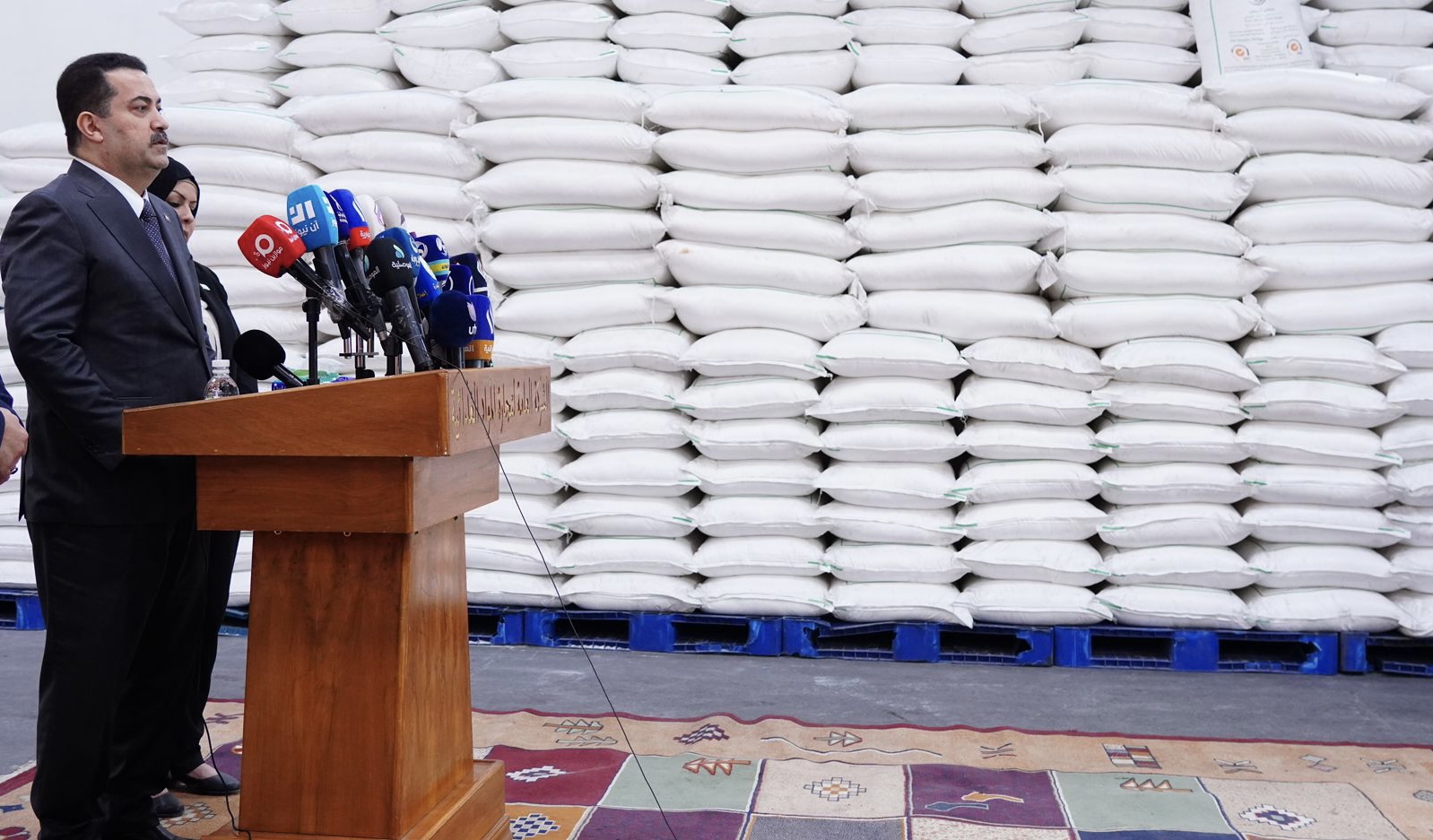 2023-01-23T10:01:29.000000Z
Shafaq News/ Iraq's Prime Minister Mohammad Shia al-Sudani has expressed confidence that Iraq's central bank (CBI) and trade bank (TBI) will manage to harness the prancing exchange rate of the US dollar against the Iraqi dinar.
Since last month, the Iraqi dinar has wavered against the dollar as the Federal Reserve Bank of New York introduced measures to stop the flow of dollars to sanctioned countries.
That has pushed the dinar exchange rate in the black market to more than 1,600 to the dollar, fuelling public anger over soaring goods prices.
In a press conference at the ministry of trade on Monday, al-Sudani said, "we have taken a series of measures against brokering and tampering with the market."
"The rising prices are temporary. We will spare no effort to provide the needs of the Iraqi citizens," he said, "today, we released the food basket for 5,076,649 households enlisted for social welfare."
"The administrations in the central and trade banks are quite competent and will suppress the soaring exchange rate," the prime minister added.
The Iraqi central bank has described the currency fluctuation as a "temporary situation" and the authorities have taken measures seeking to stabilize the exchange rate.
These have included facilitating dollar trade in the private sector through Iraqi banks and opening foreign exchange outlets at state-owned banks for those wishing to travel abroad.
Yesterday, Iraqi security forces raided two of Baghdad's biggest forex markets in an effort to control the soaring exchange rate.
It is still unclear how many traders have been arrested, and there is no official statement yet from the government on the operation.