Al-Sudani issues directives on defense industries, new military camps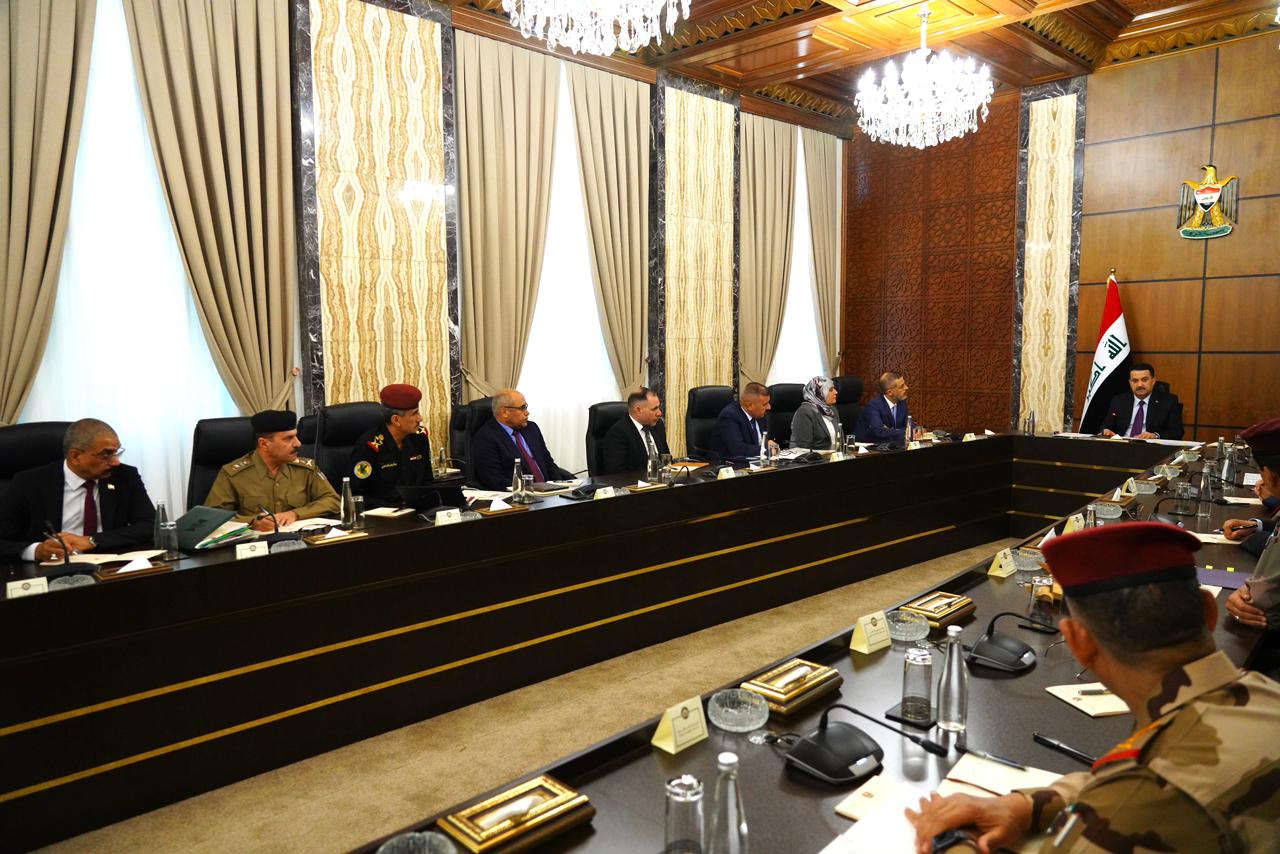 2023-07-09T18:39:52+00:00
Shafaq News / Iraqi Armed Forces Commander-in-Chief, Mohammed Al-Sudani, issued directives on Sunday regarding the defense industries and the establishment of new military camps during his chairmanship of a meeting of the Supreme Committee for Armament in the country.
In a statement, Brigadier General Yahya Rasool, the spokesperson for the Commander-in-Chief of the Armed Forces, stated that Al-Sudani chaired the first meeting of the Supreme Committee for Armament.
During the meeting, discussions were held on formulating the overall policy for arming the armed forces in a manner that meets the challenges facing the country. The committee also discussed the needs of each security and military formation in terms of weapons and equipment, as well as maximizing the capabilities of the Defense Industries Commission.
According to the statement, Al-Sudani directed the formulation of joint plans between the Defense Industries Commission and the security ministries to address military requirements for weapons and equipment. He emphasized the importance of the Defense Industries Commission providing a comprehensive overview of its capabilities and what it can provide to all security ministries.
Additionally, the security ministries were instructed to present their needs to the Defense Industries Commission in order for the commission to develop its production plans based on these requirements. The ministries and security agencies were urged to secure their needs by directly contracting with the Defense Industries Commission.
The meeting also discussed the establishment of new camps for various security formations. In this regard, Al-Sudani directed the formation of a joint committee consisting of relevant ministries and entities to identify land outside the cities for the construction of these camps.