Al-Sudani attends the Mandaeans' celebrations of the Creation day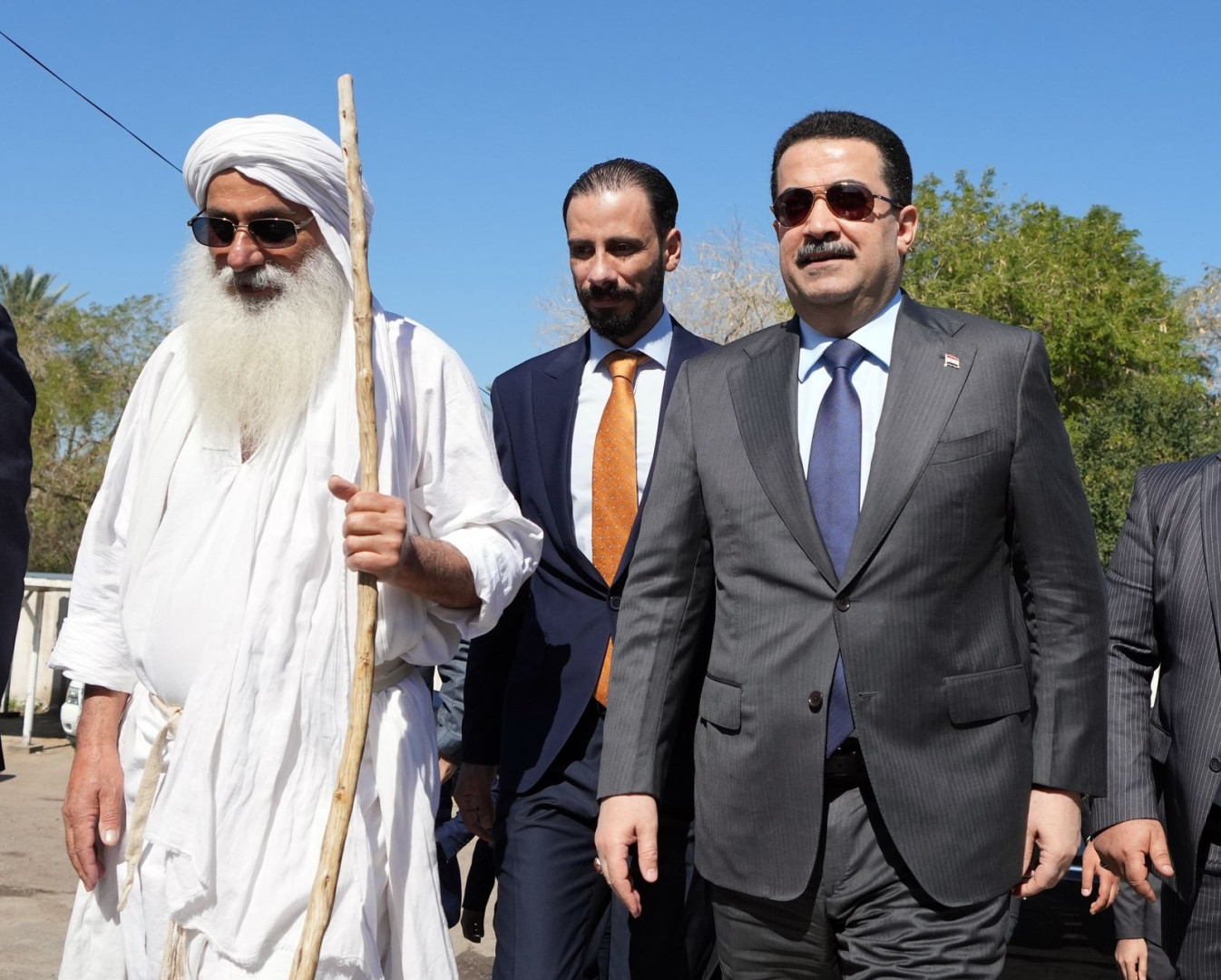 2023-03-16T11:00:04.000000Z
Shafaq News/ Prime Minister Mohammed Shia al-Sudani joined the festivities of the Sabaean Mandaeans' celebration of the Creation Day on Thursday.
The event was attended by the leader of the Sabaean Mandaean community in Iraq and the world, Rishma Sattar Jabbar Halou, Mandaean lawmaker Osama al-Badri, and a slew of community leaders and members.
During the celebration, al-Sudani conveyed his congratulations and well wishes to all Iraqi Mandaeans as he toured the baptismal ground on the Tigris River, where religious ceremonies were held.
He also met with several Mandaean families participating in the event, expressed his support for their community, and listened to their demands.
The Prime Minister reiterated his commitment to the well-being of all Iraqi communities, including the Mandaeans, and pledged to address their needs and support their presence in the country's diverse and thriving society.
In a statement released by his media office, al-Sudani laid emphasis on his government's determination to foster diversity, which he considers a source of strength and prosperity for Iraq.
The Sabaean Mandaeans are a small religious minority in Iraq, with a population estimated at less than 10,000. They follow a unique form of monotheism that traces its roots to ancient Mesopotamia and the teachings of John the Baptist. Despite facing persecution and discrimination in the past, the Mandaeans have maintained their distinct culture and traditions, and their community is recognized as one of Iraq's official religious minorities.