Al-Sadriya: the authenticity of Baghdad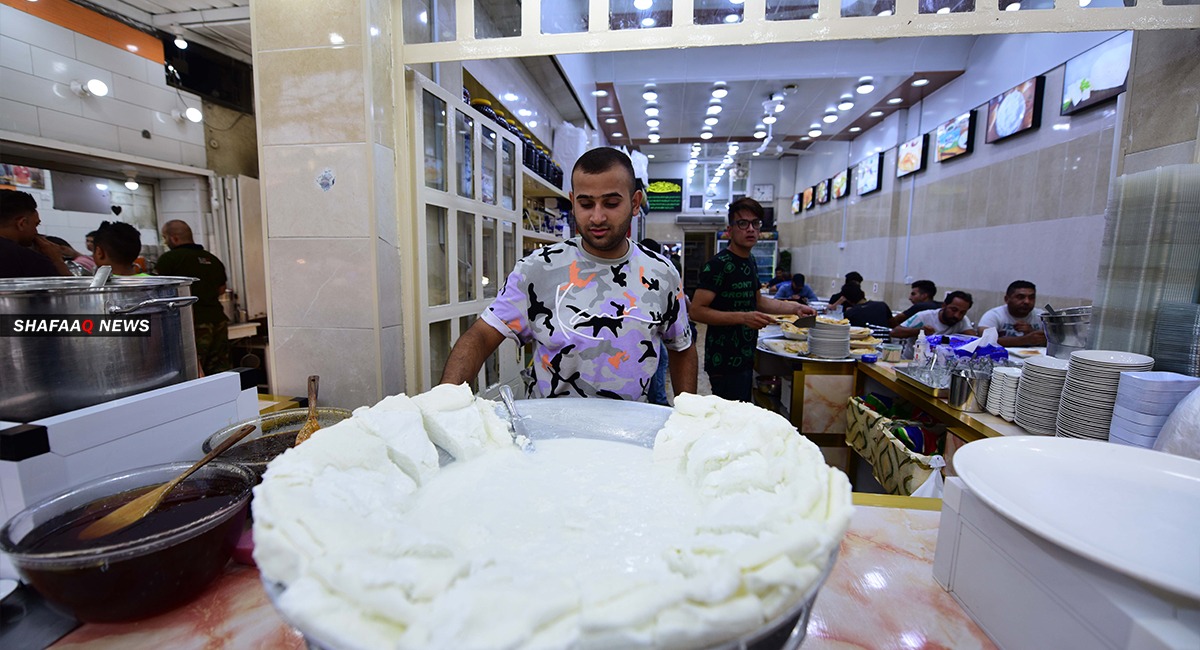 2020-09-14T10:40:22.000000Z
Shafaq News / Al-Sadriya area in the center of the capital is known for preserving the authentic traditions of Baghdad, on which a diverse human society has grown, distinguished by the smoothness and sincerity in the human interaction, in both the economic and social aspects.
As for Al-Sadriya food and restaurants, we advise you to visit it early in the morning. However, at any time of the day, you will taste delicious food, which is rare to find in other parts of the capital. Various delicious breakfast; The original Iraqi chimer and the luxurious coffee, the lemon kibbeh that is stuffed with meat and cooked with gravy; The smell of which accompanies you along Al-Sadriya Street from the old building of Al-Firdaws Cinema, through Al-Jumhuriya Street and down to Shorja.
Al-Sadriya fragrants with the smells of grilled Iraqi meat and the luxurious chimer with buffalo meat. In the market, everything is original and at a reasonable price. Cafes are ubiquitous in this street. You can sit and enjoy cardamom tea to restore your vitality.
If you want to remember the authentic Iraq with its humane qualities; Enter Al-Sadriya, perhaps you will regain your soul in those sad times.
The camera of Shafaq News agency wandered in old Baghdad market after loosening the restrictions of the COVID-19 pandemic and opening popular restaurants.