Al-Nasr and Al-Hikma coalitions: we support the early election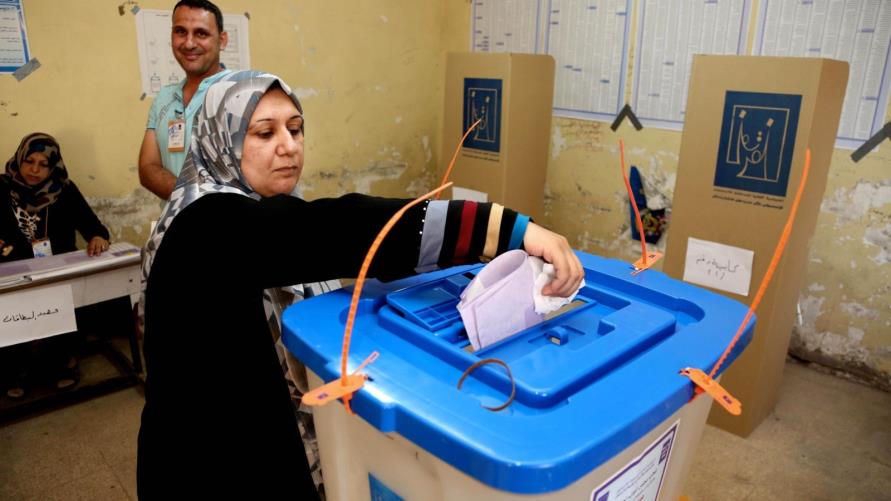 2020-08-01T11:21:43+00:00
Shafaq News / The heads of the Al-Nasr coalition Haidar al-Abadi and Al-Hikma, Ammar al-Hakim, announced on Saturday their official position on setting the date for the early elections.
Al-Nasr coalition said in an official statement received by Shafaq News agency, that it "welcomes the appointment of Prime Minister Mustafa Al-Kadhimi for the sixth of June 2021 as the date for the parliamentary elections."
It added, "hoping that all political parties will show solidarity to overcome the obstacles related to the election law and government procedures guaranteeing free and fair elections, away from domination and fraud."
In its statement, Al-Nasr coalition stressed that "the credibility of the entire political system depends on the upcoming electoral process and the formation of an effective national government capable of serving the people and the country."
For his part, Al-Hakim said in a statement received by Shafaq News agency that "setting a date for the early elections by the prime minister is a successful step, which is an indication of the government's determination to fulfill its promises."
Al-Hakim called on the legislative authorities to "support the government and complete the legislation of the electoral law that will express the will of the people away from pressure and politicization."
The Speaker of the Iraqi Council of Representatives, Muhammad al-Halbousi, called for legislative elections, at an "early" time, in response to Prime Minister Mustafa al-Kadhimi's announcement of early legislative elections on June 6, 2021.
Al-Kadhimi said that his government's goal is to "prepare for the early elections and solve the economic and health problems," calling for "early elections to be held on June 6 next year" and this was welcomed by "UNAMI".