Al-Maliki meets the British ambassador to Iraq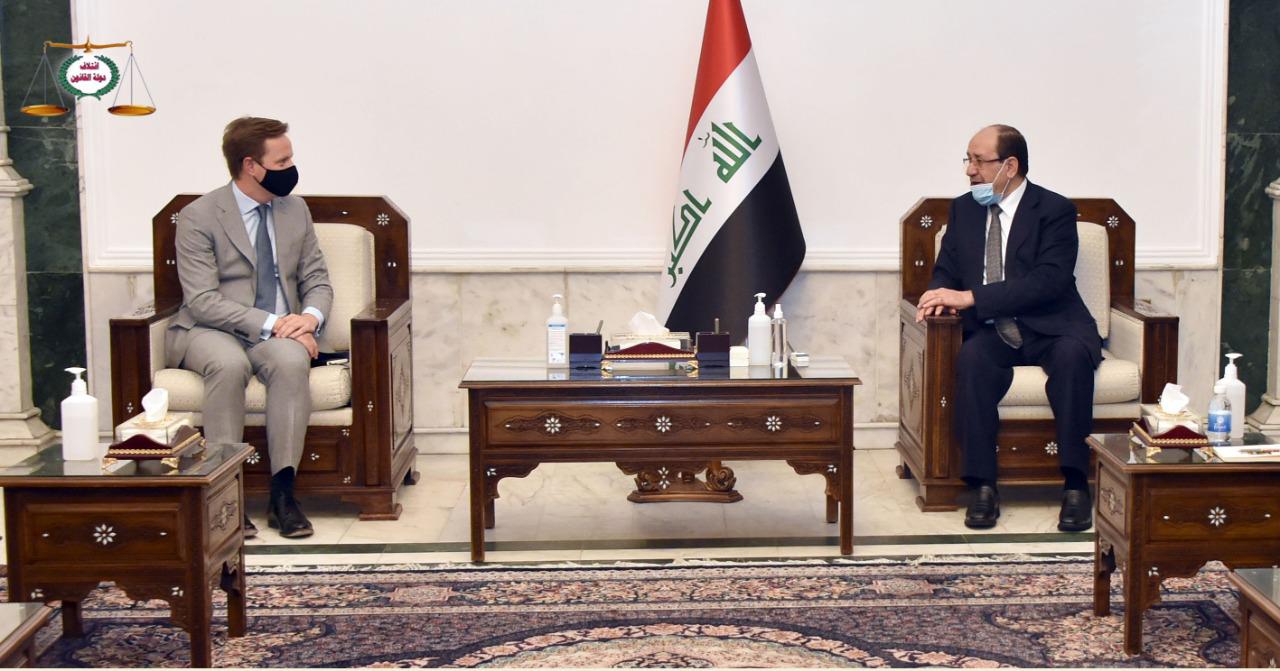 2020-09-23T12:53:08+00:00
Shafaq News / The head of the State of Law coalition, Nouri al-Maliki, confirmed to the British ambassador to Iraq, on Wednesday, his refusal to target diplomatic missions or that Iraq be a starting point for attacking neighboring countries, while indicating that the US-Iranian conflict is still affecting Iraq
Al-Maliki said in a statement issued after receiving the UK ambassador to Iraq, Stephen Hickey, and reported to Shafaq News Agency, that "during the meeting, developments in the political and security situation and the escalation in the region were discussed," stressing "the importance of cooperation between the two countries to protect Iraq and the region from conflicts and wars."
Al-Maliki indicated that the US-Iranian conflict still affects Iraq, explaining that "Iraq is proud of its relations with the all other countries" and "refuses to target diplomatic missions".
He continued, "We will not accept to be a starting point for attacking any neighboring country, or a battlefield for war," calling for "calm and understanding among the regional, international parties."
In his turn, the British ambassador affirmed his country's support Iraq' sovereignty and stability, pointing to the importance of constructive dialogue, avoiding escalation and providing protection for diplomatic missions.