Al-Khazali responds to Turkish President's comments on Kirkuk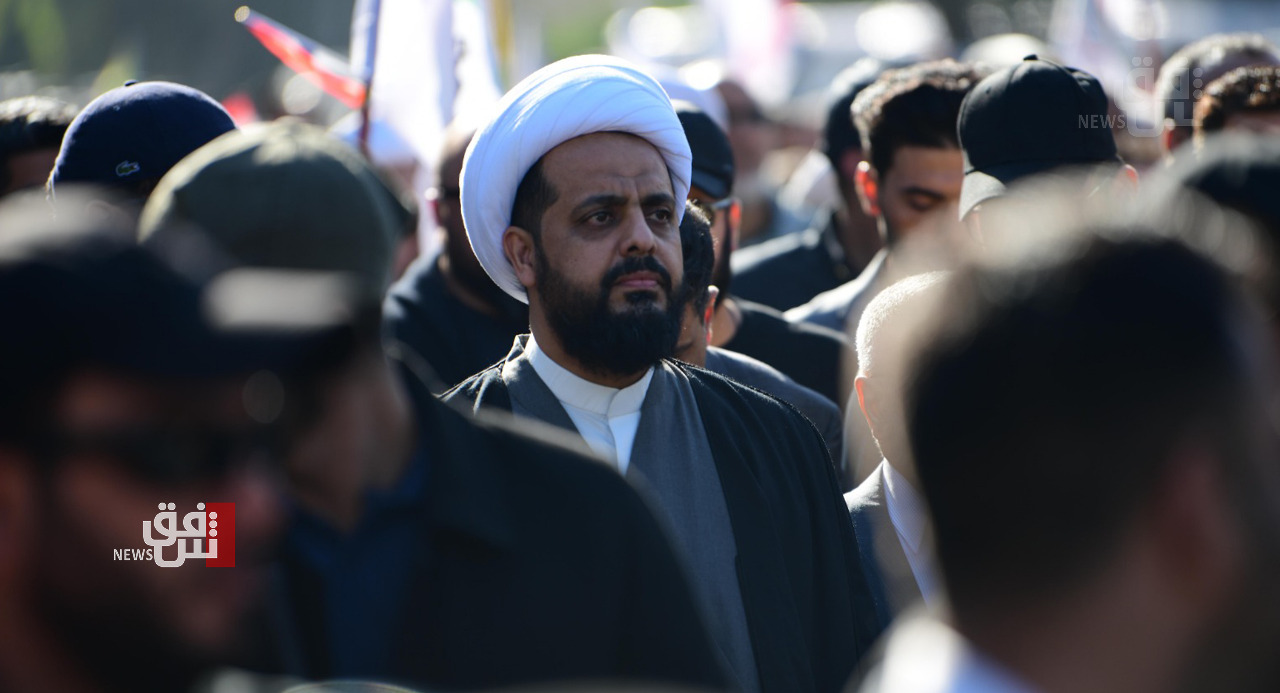 2023-09-05T18:25:04+00:00
Shafaq News / Qais al-Khazali, the Secretary-General of the Asa'ib Ahl al-Haq movement, issued a response on Tuesday to the statements made by Turkish President Recep Tayyip Erdogan regarding the recent events in the Iraqi province of Kirkuk.
In a tweet on the "X" social media platform, al-Khazali stated, "From Karbala, the land of Imam Hussein (peace be upon him), we declare: Kirkuk is Iraqi, and the Turkmen are Iraqis. No foreign country has the right to interfere in our internal affairs. This is an unequivocal statement."
Earlier in the day, Erdogan had remarked, "Kirkuk, the homeland of the Turkmen, has become a region where different cultures peacefully coexist. We will not allow the security and territorial integrity of this region to be disrupted," as reported by the Anadolu Agency.
He added, "We must refrain from activities that may change the demographic structure of Kirkuk to maintain peace in the region."
In recent days, dozens of demonstrators, supportive of "Arab and Turkmen" political factions, in Kirkuk province blocked the main road connecting the province to Erbil. They were protesting against the Kurdistan Democratic Party's intention to reopen its offices in Kirkuk, in accordance with the political agreement formed with the State Administration Coalition, which comprises the forces and political parties that make up the current federal government led by Prime Minister Mohammed Shia al-Sudani.
On Saturday evening, Kirkuk witnessed the descent of dozens of Kurdish protesters in the areas predominantly inhabited by members of the Kurdish community, demanding the reopening of the road and the removal of sit-ins in front of the KDP offices. However, their efforts were met with gunfire, resulting in casualties and injuries.
Due to the tensions accompanying the protests in Kurdish areas, the Iraqi authorities imposed a curfew in Kirkuk province.