Al-Kadhimi to support all the survivors from ISIS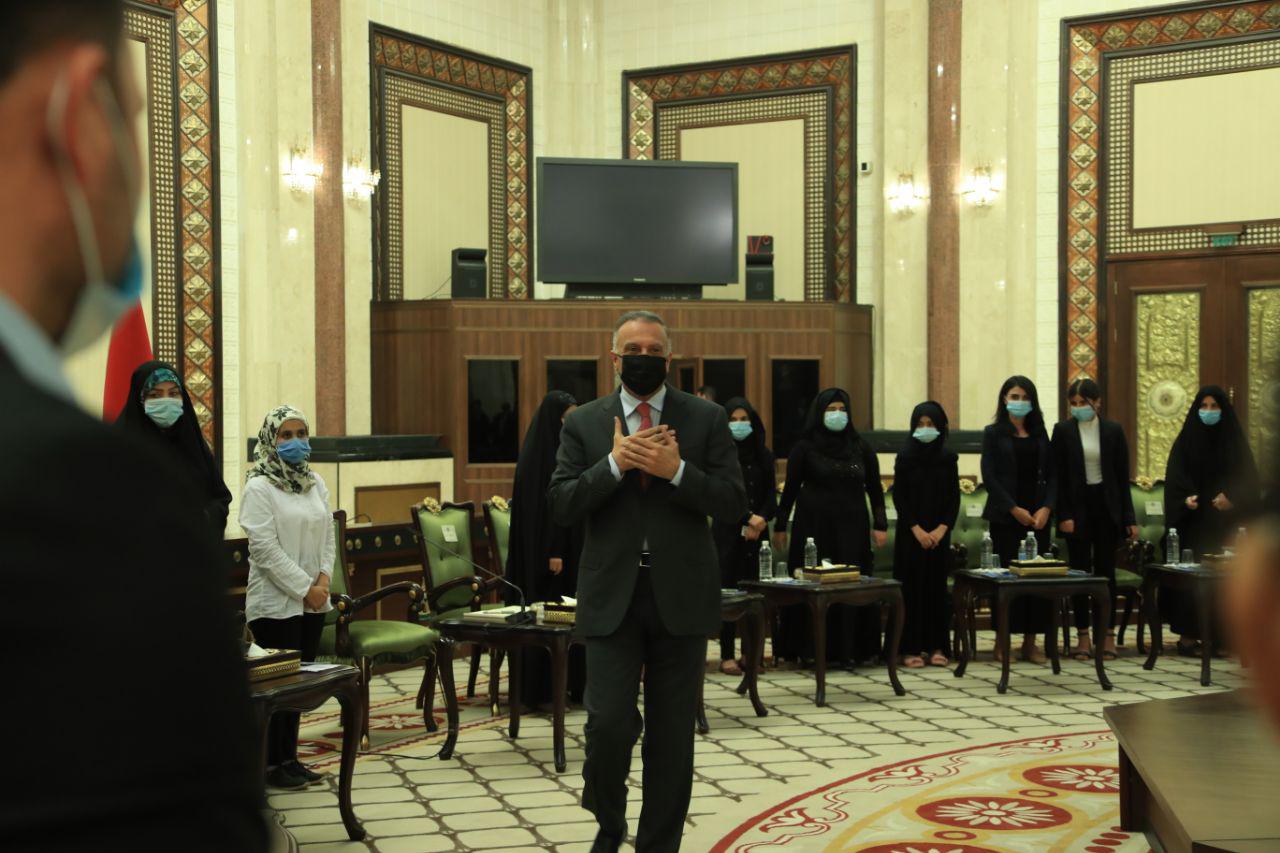 2020-09-20T16:32:12.000000Z
Shafaq News / The PM, Mustafa Al-Kadhimi, today, Sunday, with a delegation representing women survivors of ISIS terrorist gangs, from Yezidis, Turkmen, and Shabak.
Al-Kadhimi expressed his regret for what these women suffered from ISIS gangs, stressing the need for this injustice to turn into a new beginning, to engage in social life.
He emphasized that "mismanagement was the main reason of what our people were subjected to from ISIS," indicating that, "remembering these painful incidents is to avoid repeating them."
The PM declared the government's interest and keenness to support all survivors by achieving their demands.. "