Al-Kadhimi to meet Nechirvan Barzani in Erbil tomorrow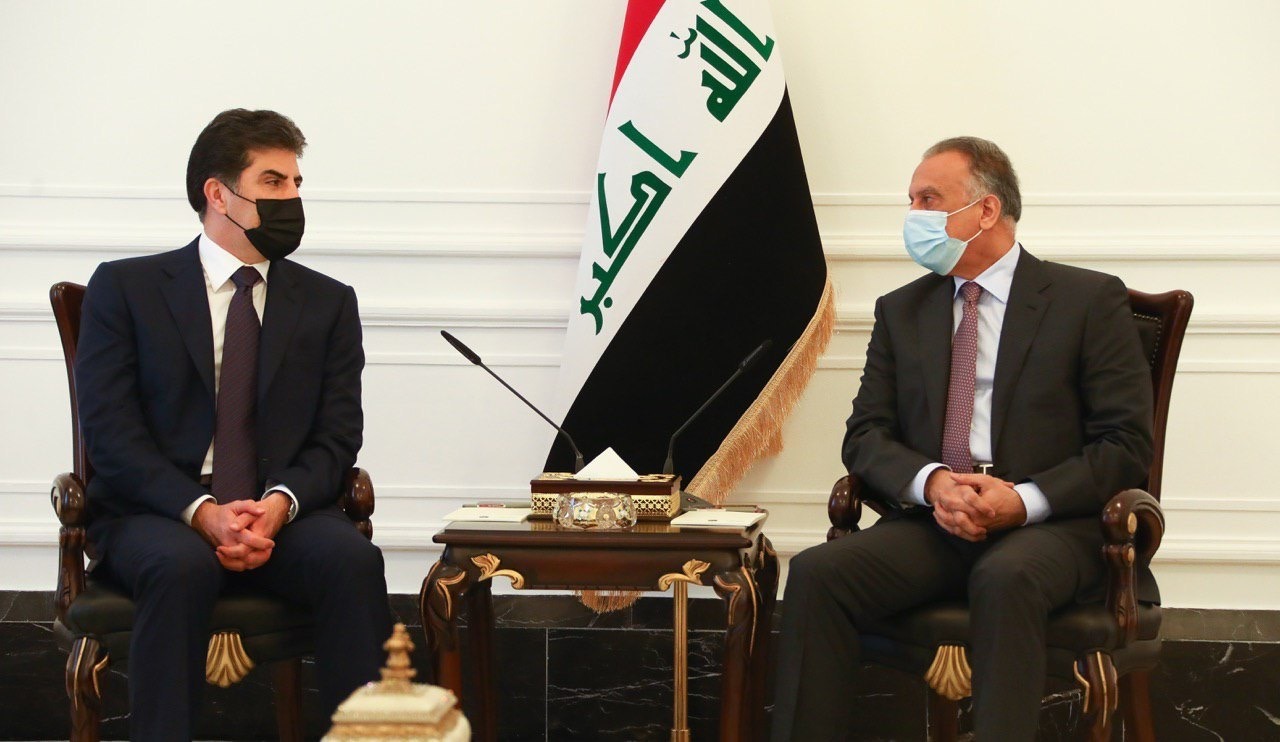 2020-09-10T13:41:30+00:00
Shafaq News / An official source in the Presidency of Kurdistan Region said on Thursday that the Iraqi Prime Minister, Mustafa Al-Kadhimi, will meet with the President of the region, Nechirvan Barzani, in Erbil on Friday.
The source told Shafaq News that Al-Kadhimi will meet with the president of the region tomorrow, Friday, in Erbil then he will be heading to Al-Sulaymaniyah and Halabja afterwards.
Meanwhile, Shafaq News agency reporter said that Al-Kadhimi visited Ibrahim al-Khalil border-crossing with Turkey in Zakho district of Duhok governorate.
Al-Kadhimi also met with the governors of Duhok and Nineveh, the commander of Nineveh operations and the administration of Ibrahim al-Khalil border-crossing.
The next stop in Al-Kadhimi's tour is Qadia camp for the displaced person to monitor closely the situation of the camp and meet the family of the Yazidi activist Nadia Murad. After that, he will return to the city of Duhok to visit the Nazarki castle, which witnessed part of the tragedy of the infamous Al-Anfal campaigns in 1988.
Al-Kadhimi is on a visit to Kurdistan Region, Thursday, which began in Erbil, where he met the Kurdish leader, Massoud Barzani, and the head of the regional government, Masrour Barzani.
Al-Kadhimi discussed several files in Erbil, including the long standing pending disputes between Baghdad and Erbil, the battle against ISIS remnants and the early parliamentary elections.
This is the first visit of Al-Kadhimi to the Kurdistan Region since he assumed office last May.
Kurdistan Region was among the parties that strongly supported Mustafa Al-Kadhimi's rise to the presidency of the federal government.
Al-Kadhimi's government and Kurdistan Region have been holding talks for months to resolve the outstanding disputes between Baghdad and Erbil; most notably the files of disputed areas, oil wealth and its revenues.