Al-Kadhimi and Barzani express condolences for Sheikh Al-Sabah's death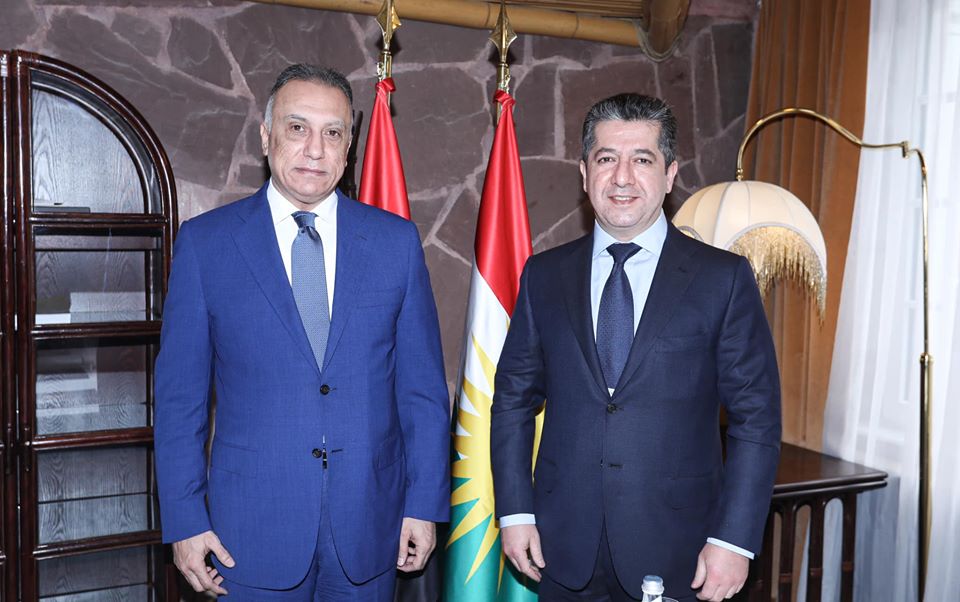 2020-09-29T16:08:00+00:00
Shafaq News / Iraqi Prime Minister Mustafa Al-Kadhimi and Kurdish Prime Minister Masrour Barzani expressed their condolences for the death of Kuwait's Emir, Sabah Al-Ahmad Al-Sabah, who passed away today, Tuesday.
In a statement received by Shafaq news agency, Al-Kadhimi said," we would like to express our deepest condolences for the death of Sheikh Al-Sabah, the Emir of sisterly state of Kuwait, the one who spared no effort to support regional stability, and to ensure the well-being and progress of his people."
Al-Kadhimi praised that "the Emir's support for new Iraq who get rid of the dictatorial regime and terrorism."
In the same context, Barzani said in a statement, "We express our deep condolences over the death of Kuwait's Sheikh Al-Sabah who led his country to development, state building and prosperity."
He added, "The Emir stood by Kurdistan and build close relations with it, as he stood by all the parties in the region to achieve peace and prosperity."