Al-Halboosi and al-Khanjar in Erbil on the eve of the parliament's first session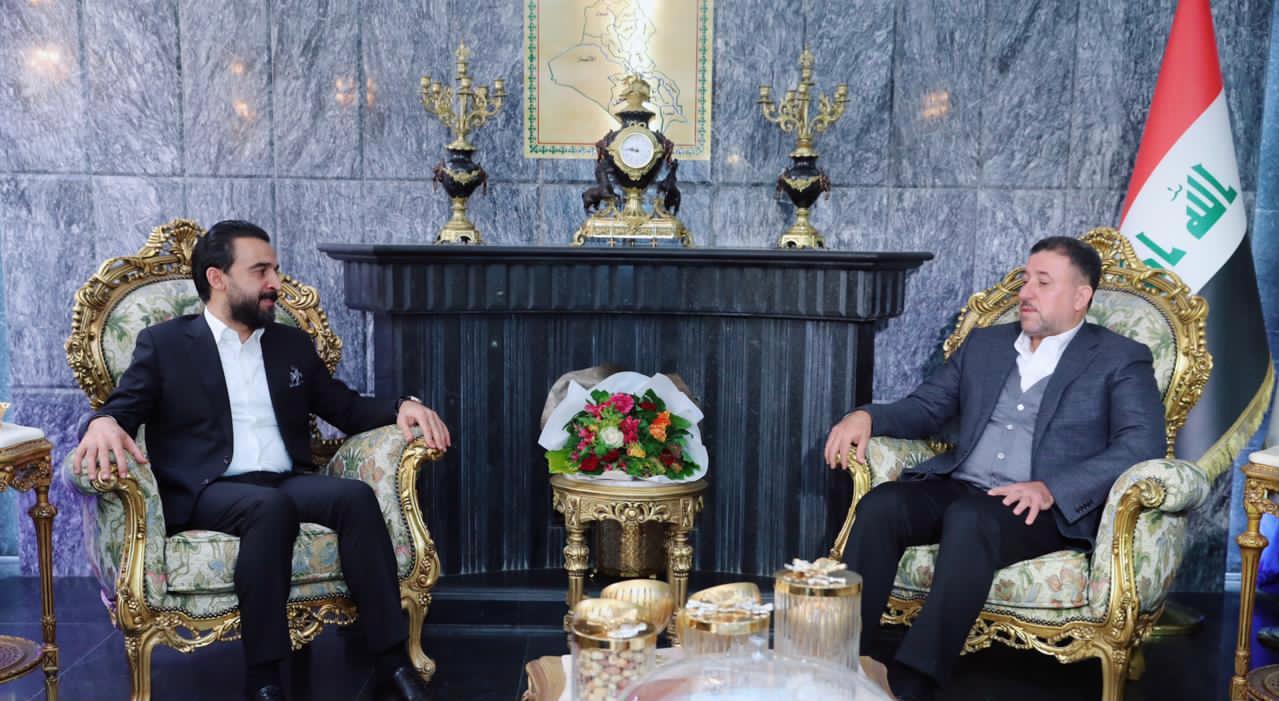 2022-01-08T07:39:02+00:00
Shafaq News/ On the eve of the new Iraqi Parliament's first session, the head of al-Takaddom (Progress) bloc, Mohammad al-Halboosi, and the head of al-Azm (Will) alliance, Khamis al-Khanjar, has arrived in the capital of the Kurdistan Region, Erbil.
Shafaq News Agency knew that al-Halboosi and al-Khanjar are scheduled to meet with the Kurdish leader, Masoud Barzani, to discuss the preparations for tomorrow's session, the potential candidates for the next Parliament Speaker and deputies, and the recent updates on the negotiations to unravel the government's deadlock.
The speaker of the outgoing Iraqi parliament, al-Halboosi, is eying a second mandate on the helm of the Iraqi legislative body.
Iraq's new parliament will convene on Jan. 9, according to a decree issued by President Barham Salih earlier this month, paving the way for lawmakers to put a new government in place.
Lawmakers will elect a parliamentary speaker and two deputies in their first session. They will later elect a new president who will task the leader of the largest bloc to form a government as prime minister.
The main winner of the Oct. 10 election was Shiite cleric Moqtada al-Sadr, a populist who has positioned himself as a staunch opponent of both Iran and the United States.
Al-Sadr's bloc, already the biggest in the 329-seat parliament, expanded to 73 seats from 54. Aside from Nouri al-Maliki -whose the State of Law Coalition secured 34 seats in the next parliamentary lineup- the forces of what became known as the Coordination Framework, a consortium of Shiite forces rejecting the election results, saw their parliamentary representation collapse drastically.
In a tweet he shared yesterday, Friday, the leader of the Sadrist movement, Muqtada al-Sadr, hinted at the parties that will form the largest bloc along with his movement.
"The will of the free nation is beyond all the external (western) pressures, apart from the eastern. The will of the people is 'national majority government'. External pressure will not deter us. Any threats will give us more 'Determination' (Tasmim), Will (Azm), and Progress (Takaddom) towards an impartial and free genuine Iraqi democracy," the tweet reads.