After dissolving the demonstrations, Demonstrators return to Tahrir square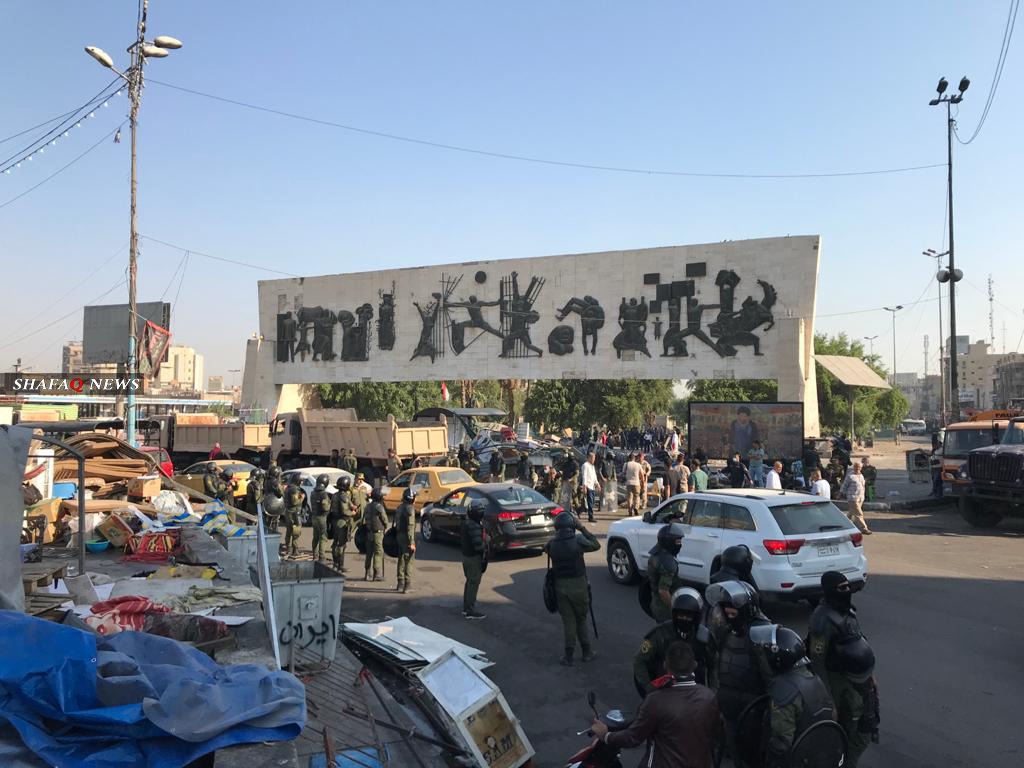 2020-11-01T14:27:30+00:00
Shafaq News / Dozens of demonstrators flocked on Sunday evening to Tahrir Square in the center of the Iraqi capital, Baghdad.
Shafaq News Agency reporter said that about 150 demonstrators gathered in Tahrir Square, a day after the security forces removed the protesters' tents and arrested dozens of demonstrators.
These developments come after reopening the Tahrir Square in Baghdad and removing the protesters 'tents there, in a sign of turning the page on the unprecedented Iraqi protests that lasted for a whole year, toppled the government of Adel Abdul Mahdi and killed 560 demonstrators and security personnel.
Protests have erupted against the political elite accused of corruption and embezzlement of hundreds of billions of dollars since the overthrow of the former regime in 2003, while the population suffers from chronic poor services, lack of job opportunities, and high poverty rates.