A legal expert: Salih and Al-Kadhimi can dissolve the parliament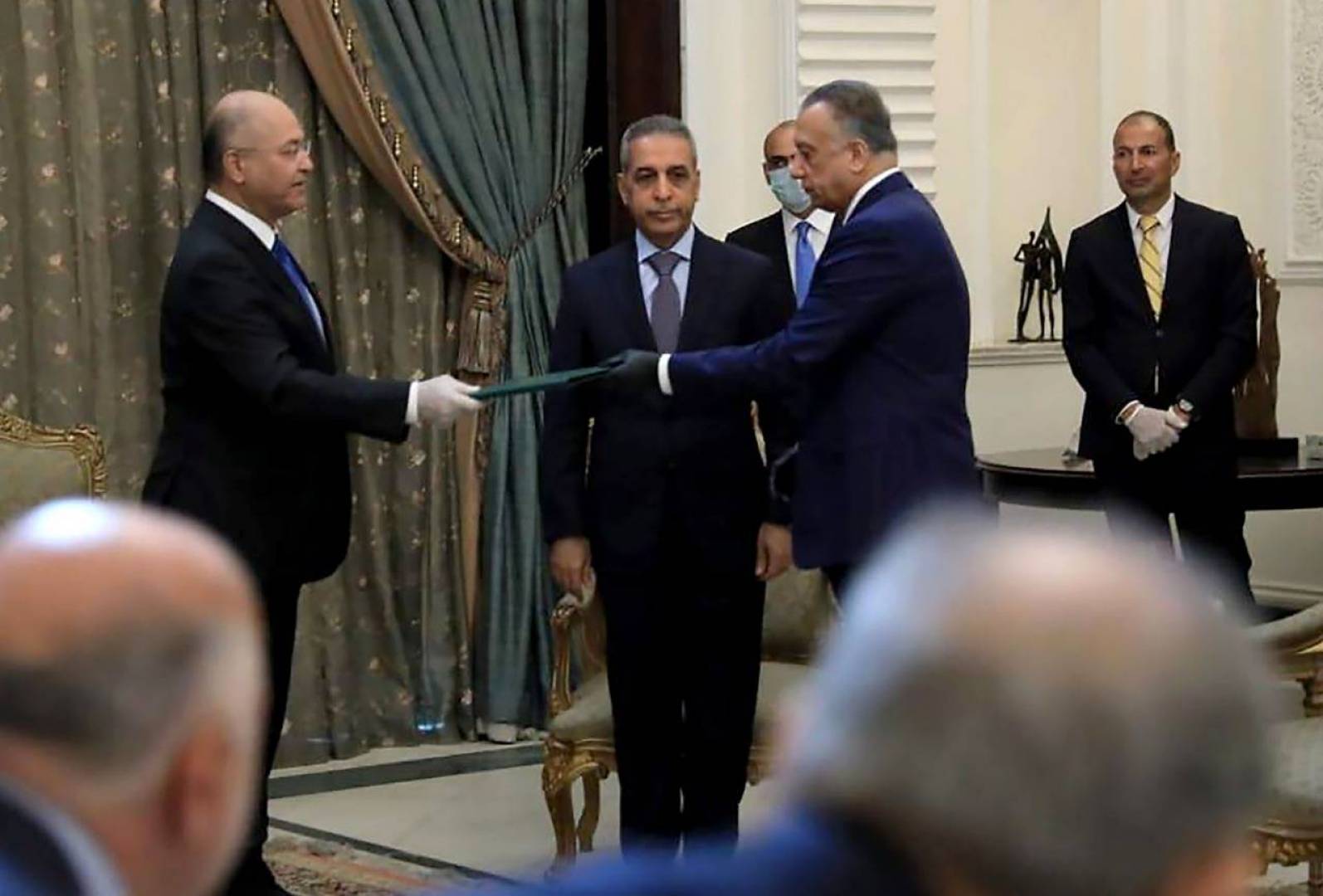 2020-08-06T12:20:29+00:00
Shafaq News / The Iraqi legal expert, Tareq Harb, confirmed on Thursday that the Iraqi President, Barham Salih, has the power to dissolve the parliament without referring to it, at the request of Prime Minister Mustafa al-Kadhimi.
"The recent statement of the former president about dissolving the parliament did not receive any attention, so he issued a new statement, in which he expressed his intention to dissolve the parliament and use his constitutional powers mentioned in Article 64 of the constitution", Harb said.
Harb pointed out that, "all issues related to the elections are resolved, as the previous election law is still in effect. We do not need a new law. We only want the Parliament to legislate a law with a simple majority that includes a mechanism to complete the quorum of the Supreme Court, by defining a method for appointing a person to replace the resigned judge, Muhammad Rajab Al-Kubaisi, which means the amendment of the Law 30 of 2005".
Regarding the procedures resulting from the dissolution of Parliament, Harb said, "The dissolution of the Parliament, whether through the vote of the Parliament itself, or the authority of the President of the Republic entails the transformation of the government from its full-fledged government to a caretaker government. Parliament elections must be held, and a new one should be ready in sixty days".
It is noteworthy that Al-Kadhimi announced on Friday, that the elections will be held on the sixth of next June, and dissolving the Parliament is an essential step before the move towards early elections.