State Administration: to scrutinize the work of private banks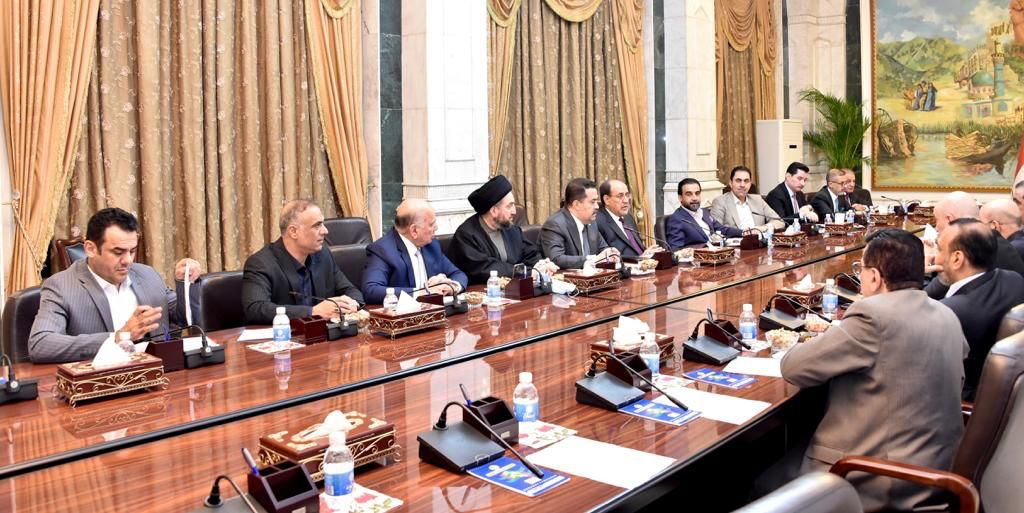 2023-01-24T08:15:59.000000Z
Shafaq News/ The "State Administration" coalition called to beef up scrutiny in the work of private banks after the depreciation of the Iraqi dinar against the US dollar in the local markets.
On Monday evening, the "State Administration" coalition leaders met to discuss the latest developments in the country.
Prime Minister Muhammad S. al-Sudani, Parliament Speaker Muhammad al-Halboosi, the State of Law coalition leader Nuri al-Maliki, Foreign Minister Fuad Hussein, and heads of political blocs and alliances attended the meeting.
First Deputy Parliament Speaker, Mohsen Al-Mandalawi, who participated in the talks, revealed that the meeting highlighted the necessity to find a "quick solution" to the current financial crisis to limit its repercussions on the citizens.
The leaders called the central bank to apply the necessary financial policies to improve the economy and supervise the work of private banks, especially adhering to the new instructions for foreign transfers. Al-Mandalawi added.
On the 2023 budget, he pointed out that the State Administration directed to send it to parliament for discussion and approval.
It is worth noting that the Coalition represents the broad parliamentary cover of Al-Sudani's cabinet.
It includes the most prominent political parties of Shiaa, Sunni, and Kurds in Iraq, except for the Sadrist movement.
The Coalition gave confidence to Mohammed al-Halbousi as Iraq's Parliament Speaker and elected Abdul Latif Rashid as the new president, who named al-Sudani for the premiership.
The Coalition leaders set forward goals, including reforms in the official institutions, corruption fighting, rebalancing Baghdad's foreign relations, and amending or changing the electoral system.